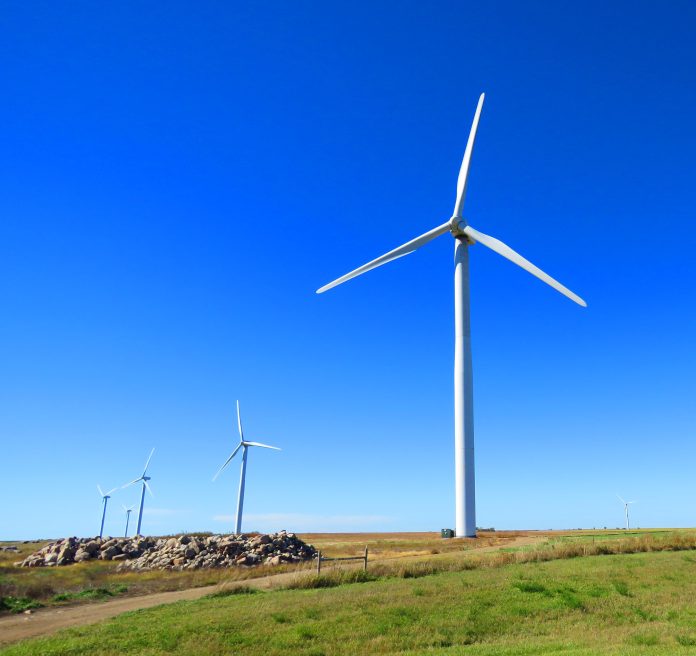 WASHINGTON (Sept. 12, 2023) – Today, the U.S. Environmental Protection Agency (EPA) released a new report that finds that President Biden's Inflation Reduction Act – the largest climate investment ever – spurs major carbon dioxide (CO2) emission reductions from the U.S. electricity sector and across the economy. The report, "Electricity Sector Emissions Impacts of the Inflation Reduction Act: Assessment of projected CO2 emissions reductions from changes in electricity generation and use," relies upon results from state-of-the-art models to assess how the Inflation Reduction Act's investments in clean electricity and other climate solutions across sectors will reduce emissions. Since taking office, the Biden-Harris Administration has delivered on the most ambitious climate agenda in history, which is lowering energy costs for families, creating jobs across the country, and protecting lands and waters for future generations.
EPA's analysis finds that the Inflation Reduction Act:
•  Lowers economy-wide CO2 emissions, which include electricity generation and use, by 35 to 43% below 2005 levels in 2030.
•  Spurs CO2 emissions reductions from the electric power sector of 49 to 83% below 2005 levels in 2030.
•  Reduces CO2 emissions in all end-use sectors, most significantly in residential and commercial buildings followed by industry and transportation.
"The Inflation Reduction Act is transforming energy production and consumption in dramatic ways, paving the way towards a clean energy future," said EPA Administrator Michael S. Regan. "This report shows robust evidence that America's clean energy transformation is driving significant reductions in CO2 emissions, putting us on a clear path to achieve President Biden's bold climate goals."
"EPA's report confirms that the Inflation Reduction Act has supercharged climate action in the United States," said John Podesta, Senior Advisor to the President for Clean Energy Innovation and Implementation. "This transformational law is enabling America to reach our climate goals by building a clean energy economy across every sector—power, transportation, buildings, and industry."
On August 16, 2022, President Biden signed the Inflation Reduction Act into law, marking the most significant policy action on clean energy and climate change in history. This report was written to satisfy the requirement in section 60107(5) of the Inflation Reduction Act that directs EPA to assess the reductions in greenhouse gas emissions that result from changes in domestic electricity generation and use through 2031.
The report finds that the Inflation Reduction Act has greatly accelerated efforts to lower economy-wide CO2 emissions. The results from EPA's analysis of an array of multi-sector and electric sector modeling efforts show that a wide range of emissions reductions are possible. This finding reflects diversity in how the models represent the Inflation Reduction Act, the assumptions the models use, and fundamental differences in model structures. The analysis also explores sensitivity cases that vary assumptions about IRA implementation, technology costs, and deployment constraints – finding electric sector emissions reductions of up to 91% below 2005 levels in 2030 under advanced technology assumptions.
This report does not reflect rules and regulations that are currently in the process of being developed or finalized. Nor does it analyze non-CO2 emissions or land-sink carbon removals.
This report is consistent with, and incorporates results from, recent reports issued by the Department of Energy and National Renewable Energy Laboratory, as well as results from a peer-reviewed analysis conducted by external, independent, energy and emissions modeling experts. The reports all show accelerated and significant reductions in U.S. carbon dioxide emissions with the implementation of the Inflation Reduction Act.