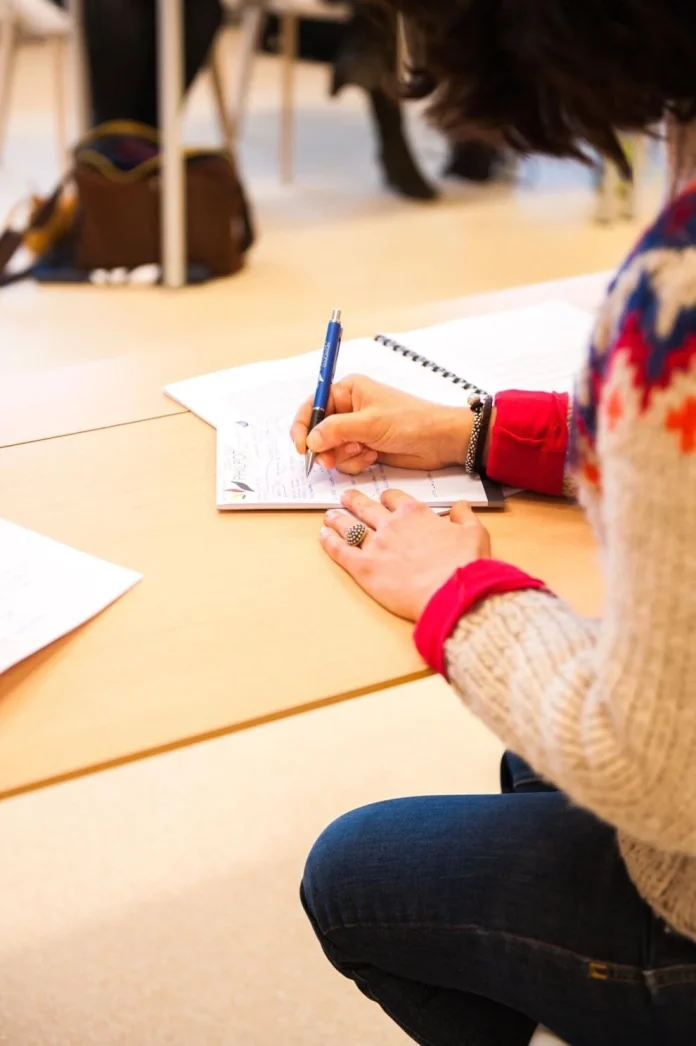 By Xain Ballenger, TheStatehouseFile.com
The Excel Center, an adult high school with an emphasis on reaching individuals who have a criminal record, will be opening next year on Indianapolis' southeast side after the City-County Council approved a $2 million appropriation. The plan was announced on June 1 by Indianapolis Mayor Joe Hogsett.
Hogsett, Indianapolis Public Schools (IPS) and the Goodwills of Central and Southern Indiana announced a partnership to offer more educational opportunities to any adult, especially those who have been incarcerated, arrested or charged with a crime.
The adult students in these centers must take classes and complete any testing deemed necessary to complete their diploma requirements.
"We are pleased to partner with Mayor Joe Hogsett and IPS to provide increased education and employment opportunities to families in the Southeast Indianapolis region, with a focus on justice-involved individuals," said Kent Kramer, president and CEO of Goodwill of Central and Southern Indiana.
"The Excel Center is an evidence-based model focused on helping adults earn their high school diploma, increase their independence, and reach their potential while preparing them to strengthen Indiana's workforce."
The centers in Central and Southern Indiana have had more than 7,000 graduates since they first opened in 2010.
"Indianapolis Public Schools is excited to join hands with The Excel Center to offer a fresh start and opportunities for continued education for adult students to thrive—not just academically, but also in their journey through life," said Indianapolis Public Schools Superintendent Dr. Aleesia Johnson.
According to statistics from the U.S. Department of Justice, roughly 75% of state prison inmates, 59% of federal inmates and 69% of jail inmates have not completed their high-school educations.
The new center will open next year at the Paul I. Miller 114 School. IPS leased it with the IPS Facilities Management Department (FMD). The new southeast public charter school received its charter from the Indianapolis Charter School Board back in April.
It is on course to open its doors for the 2023–24 school year.
Funding came to the center by way of a $2 million investment from Indianapolis's American Rescue Plan allocation. This was unanimously approved by the City-County Council back in October 2021 during the 2022 budget process. However, in order for the city to spend the money, the council must approve the appropriation.
"Today, far too many adults in our city encounter barriers when seeking to complete a high school diploma, and that's especially true for those seeking to re-enter life after incarceration or involvement with the justice system," said Mayor Joe Hogsett.
"Thankfully, The Excel Centers have been clearing away those barriers for over a decade. I can't think of a better reason to set aside $2 million of federal American Rescue Plan funding to accomplish this goal."
FOOTNOTE: Xain Ballenger is a reporter for TheStatehouseFile.com, a news website powered by Franklin College journalism students.