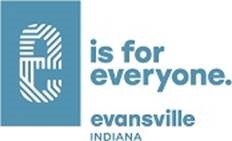 The first Mobile COVID-19 Vaccination Clinic will visit the Feed Evansville Community Food Share at Hartke Pool this Wednesday, May 5.
Eligible Residents 16 and older can receive the vaccination from 9 a.m. to 3 p.m. Preregistration is not required; however, individuals will need a 2nd dose following a four-week period.
A Metropolitan Evansville Transit Service (METS) Mobility bus will serve as a pop-up clinic. Vaccinations will be administered by Vanderburgh County Health Department staff.
The clinic with reach the following locations through the end of June:
Feed Evansville Community Food Share at Hartke Pool (201 N Boeke Road)
Howell Park (1101 South Barker Avenue)
Economy Grocery/Former Ruler Foods (1200 North Fulton Avenue)
Main METS Terminal (103 NW Sixth Street)
Lawndale METS Transfer Station (950 S. Hebron Avenue)
Potter's Wheel (333 Jefferson Avenue)
Simpson's Grocery (1365 Covert Avenue)