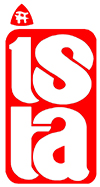 Local Teachers Associations To Hold Fair Funding Rally in Evansville
Evansville, IN — Teachers Association leaders from Gibson, Pike, Posey, and Vanderburgh counties have organized a Red for Ed Week of Action for public school employees and supporters in the community to take place April 5-10. The week will culminate with a "Fair Funding Rally" at the Four Freedoms Monument in Evansville at 11 AM on Saturday, April 10. Several area teachers and ISTA President Keith Gambill are expected to speak at the rally.
The actions and rally are designed to raise awareness within the community regarding the failure of the state legislature to adequately fund public schools in the proposed state budget. The Association wants to send a clear message to area legislators to oppose the huge expansion of Indiana's voucher program and a newly created Education Scholarship Account (ESA) program, says ISTA UniServ Director Mark Lichtenberg. "Every two years, Indiana's legislature proposes yet another expansion of the voucher program while failing to provide public schools with enough funding to even keep pace with inflation," he said. "No fair-minded individual can agree with a proposal that gives an almost 30% expansion in funding to vouchers while starving public schools that serve nearly 1 million Hoosier students."
The planned Week of Action includes activities for Association members and non-members alike, and leaders are hopeful community members will participate as well. Each day will have a color of the day, a social media share of the day, and particular area legislators to contact each day. "Strong public schools are a cornerstone of any vibrant community, and funding them fairly is not just a teacher issue, it is a community issue" said Lichtenberg. "Next Saturday's rally at the Four Freedoms Monument is a way to take that message out of school buildings and into the public." A Facebook event page has been created for the rally that will include daily updates throughout the week: https://fb.me/e/d2V2ujxN8
Across the state, over 170 school boards have passed resolutions denouncing the proposed expansion of Indiana's school choice program and creation of an ESA program. The budget bill is currently working its way through the state Senate.
About: The Indiana State Teachers Association is a professional association organized to sustain quality public education, improve students' educational opportunities and advance the professional status of educators. The East Gibson Classroom Teachers Association, North Gibson Education Association, South Gibson Teachers Association, Pike County Teachers Association,  NEA Mount Vernon, NEA North Posey, and Evansville Teachers Association are all local affiliates of the Indiana State Teachers Association, representing teachers in their respective school corporations.