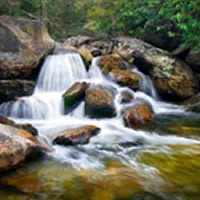 Linda E. Wedel passed away at age 74 on July 18, 2019. Linda was born on January 17, 1945 in Evansville, Indiana to the late William and Mary (Luigs) Effinger. Linda attended St. John's Grade School and graduated from Rex Mundi High School.
She is survived by her husband of 30 years, Larry R. Titzer; daughter, Renee Wedel (Steve Carneal); son, R.B. Wedel (Rebecca); bonus children, Kimberly Paurazas (Allen), Brent Titzer (Kathy), and Ben Titzer (Jennifer); twelve grandchildren, Madison, Megan and Gavin Wedel; Allison, Alex and Charley Paurazas, Hadley, Daisy and Miley Titzer, Carly and Allie Jo Titzer and Katelan Carneal.
Linda lived her early life surrounded by horses. She was co-owner of Lin-Mar Stables where she showed, bred, and trained horses, as well as provided riding lessons. She sponsored many horse shows and events and was an early member of the English Horseman Society and was an active board member.
Linda was also a travel agent for over two decades. While Vice President (VP) at Holiday Travel and VP at Haynie Travel, she traveled the world and helped clients turn their dreams into reality.
Linda also served on the Warrick County Extension Board, Fair Board and Centerboard in various capacities on many committees that helped shape the 4-H program and fairgrounds.
Funeral Services will be Monday, July 22, 2019 at 11:00 A.M. at Koehler Funeral Home Perigo Chapel in Chandler, IN. Final resting place will be at St. John's Cemetery in Elberfeld, IN.
Visitation will be 2:00 P.M. to 7:00 P.M. on Sunday, July 21, 2019 at Koehler Funeral Home Perigo Chapel in Chandler, IN and 10:00 A.M. and again on Monday, July 22, 2019 until time of service.
Donations are respectfully requested to be sent to 'Warrick County 4-H in c/o Linda Wedel Memorial Fund' at 107 W. Locust St. #111, Boonville, IN 47601.
Koehler Funeral Home is entrusted with care.
To send flowers to the family of Linda E. Wedel, please visit Tribute Store.