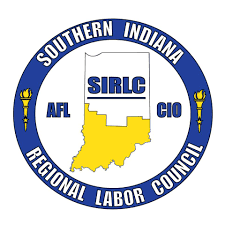 ITS TIME TO PASS THE "PROTECTING THE RIGHT TO ORGANIZE (PRO) ACT"
WRITTEN BY Chris Horn
Southwestern Chapter President of SIALF
In 2020, American heroes in grocery stores, the U.S.P.S., hospitals & more became known as "essential workers." risking their lives by working in unsafe conditions. As the Covid-19 crisis continues into 2021 & deadly workplace risks remain, it is imperative to give workers more voice & power.
The solution is to pass the "Protecting the Right to Organize ("PRO") Act", the most significant worker empowerment legislation since the New Deal. If passed, it would increase penalties for employers that violate workers' rights; protect strikes & other protest activity; and, streamline the initial collective bargaining agreement process. Under the current National Labor Relations Act, independent contractors don't have the right to organize, and therefore those workers can't hold corporations accountable for unfair illness or workplace injury policies, nor can they bargain for better pay or safety.
However, for the first time in modern history, we have the chance to reverse this. The PRO Act would hold employers accountable & institute civil penalties for violations of the law, including back pay & damages. It would put the decision of Union formation back where it belongs—in the hands of workers. Call senators Mike Braun & Todd Young at (866) 832-1560 to pass the PRO Act.
Chris Horn
Southwestern Chapter President of SIALF