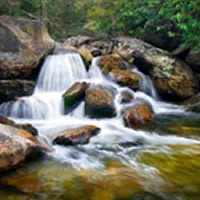 Justine Marie (Brizius) Atkins, 75, of Dale, Indiana passed away peacefully on Wednesday, May 29, 2019, at her residence surrounded by family.
She was born on August 15, 1943 in Louisville, Kentucky the daughter of the late Charles Albert Brizius and Norma Marie (Vetter) Hendrix.
She is survived by her lifetime partner, Ed Tisdale Sr.; children, Waymon Wallace (Connie), Bonnie Wallace – Peet, Jimmy Atkins (Kim), Danny Atkins (Christi), Kellie Atkins-Davis (KW); grandchildren, Rodney Wallace, Shannon Wallace, Ashley, Waymon Peet, Devonn Peet, Justine Atkins, Kayla Atkins, Keri, Brittany Biggs-Davis, Brandie Wheeler; 8 Great grandbabies; Step Children, Eddie Tisdale (Tammy), Sue Boyles (Kevin), Beth Tisdale – Watts (Phil); step grandchild, Kevin Boyle's Jr, Kaeda Boyles, Michael Boyles, Tiffani Marcinkowska, Heather Brown, Kurtis Dreesman, Daniel Watts, James Watts, Nikolas Molina, Sierra Renz; 5 step Grandbabies;
dear friends, Beth and Shelby McKibben; and dear friend and care giver Christina Meredith.
A Celebration of Life will be from 2:00 p.m. until 7 p.m. Sunday, June 2, 2019 at Koehler Funeral Home in Boonville, Indiana.
Koehler Funeral Home of Boonville, Indiana is entrusted with care. Friends unable to attend may send condolences to the family at www.KoehlerFuneralHome.com.
To send flowers to the family of Justine Marie Atkins, please visit Tribute Store.