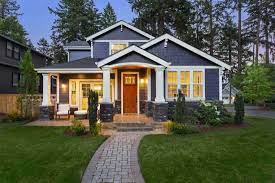 June is Homeownership Month
June is National Homeownership Month, and IHCDA is eager to celebrate our commitment to providing affordable and sustainable homeownership opportunities for Hoosiers. Our Homeownership Department will be highlighting the programs offered by IHCDA that have been helping Hoosiers achieve homeownership, and tips for potential homebuyers.
In 2021, IHCDA funded 2,539 home loans with a mortgage volume of $405,083,437. Halfway into 2022, IHCDA has reserved 1,423 home loans with mortgage volume of $244,212,409 and counting. With the help of our participating lenders, we are working hard to continue to help potential homebuyers in all 92 counties of Indiana. Stay tuned all month for more information on our most popular programs and IHCDA's 4 steps to Homeownership.
Find an IHCDA Participating Lender. Who you bank with may already be a participating lender with IHCDA!
Get a pre-approval for your mortgage.
Find your eligible dream home. A realtor can help navigate this turbulent market to help get your offer accepted.
Close on your home with IHCDA Down Payment Assistance.
Ramp Up
Ramps are one of the most common modifications made or requested by homeowners with a member who has a mobility impairment or is a user of a wheelchair. Ramps can accommodate a broad range of physical needs and requirements, increase safety and reduce the risk of falling, and can help maintain a person's independence. They allow for aging-in-place in the home.
Ramp Up Indiana provides grants to not-for-profit organizations for the installation of exterior ramps to homes occupied by people who need to improve the accessibility of their homes. Learn more HERE.
Indiana Homeowners Assistance Fund
The Indiana Homeowner Assistance Fund (IHAF) is accepting applications for mortgage assistance for Hoosiers impacted by the COVID-19 pandemic.
As part of the American Rescue Plan Act, the U.S. Department of Treasury awarded Indiana $167,921,663 for assistance with the mortgage payments, property taxes, homeowners insurance and homeowner/condominium fees of eligible Hoosiers.
Applications are being accepted through 877gethope.org. Accommodations can be made for homeowners who would prefer non-electronic applications or who would prefer assistance in completing their online application by calling 877-GET-HOPE.
The Site Visit
Our Site Visit from last week took us to the State-Division Street Historic District located in the 100 block of State Street near downtown Elkhart.  The State Street Duplexes (pictures below) created eight affordable rental units in four duplexes that included seven 3-bedroom units and one 1-bedroom unit. One of the duplexes is a historic building that sat vacant for 10+ years; the top left photo shows the building before rehabilitation, and the other photos show the development in its current state. One of the infill lots used for the new construction was vacant and part of IHCDA's Blight Elimination Program.
While the historic district has many advantages like its charm, beauty, and character it also presents challenges, like additional rules and regulations to create or preserve the neighborhood's homes.  The local nonprofit developer, LaCasa, Inc. (who is a certified community housing development organization) spent more than a year pulling together the regulatory approvals and creating local, state and federal partnerships to ensure the State Street Duplexes were a success for the residents and their neighborhood.
Congratulations to LaCasa, Inc. on another outstanding affordable housing development!
It is a back-to-back week of ribbon cuttings (pictures below).  This week we are heading south from Elkhart but first we need to jump on US 20 and go west.  Then we will exit onto US 31 south for 104 miles.  We will take exit 162 and go east on US 35 before we turn right (south) onto State Road 19.  We will stay on State Road 19 all the way into town until we turn right onto Harland Drive.  Our Site Visit will be immediate to our right at the stop sign.
Here is an interesting fact about our community from this week's Site Visit: in 1890, the town became the first in the state with a street paved entirely of brick. Today, many of their city streets are underlain with those original bricks.