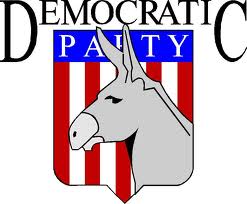 Join Us For Our First Gathering Of The Year!
January 28th — Breakfast Meeting
2023 Municipal Race Update
February 23rd — Spring Spaghetti Dinner
Upcoming Events
HAPPY 2023!! OUR FIRST GATHERING OF THE YEAR IS RAPIDLY APPROACHING!
Please join us for our monthly breakfast meeting at Laborers 561! Thank you to Local 561 for hosting and providing our breakfast. Our featured speaker will be our newly elected sheriff, Noah Robinson, and you will have the opportunity to hear from our two City Council at Large Candidates, Mary Allen & Paul Green.
We are so fortunate to have many incumbents running for re-election in 2023!
Ben Trockman — Ward 1 City Councilor
Missy Mosby — Ward 2 City Councilor
Zac Heronemus — Ward 3 City Councilor
Alex Burton — Ward 4 City Councilor
Jim Brinkmeyer — Ward 6 City Councilor
Laura Windhorst — Evansville City Clerk
Mary Allen & Paul Green are running for the first time for City Council at Large seats
SAVE THE DATE! OUR ANNUAL SPAGHETTI DINNER IS FEBRUARY 23!
For information on how to purchase tickets, please use the link below or go to our VCDP Facebook page or website.
Invitations will be mailed soon. We hope you will join us for food, fun and the opportunity to meet our candidates running for city offices!
CANDIDATE FILINGS ROOM 216 OF THE CIVIC CENTER COMPLEX
Ben Trockman — Monday, January 30, 11:00 AM
Missy Mosby — Monday, January 30, 3:30 PM
Zac Heronemus — Thursday, February 2, 3:30 PM
Missy Mosby launch party at Roca Bar from 5:00 – 7:00 p.m after her filing. Everyone is welcome!