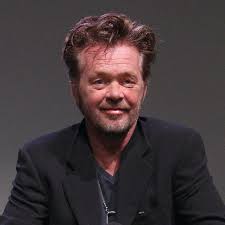 MELLENCAMP WILL TOUR TO OLD NATIONAL EVENTS PLAZA ON MAY 5 AND 6, 2023 
 Evansville, IN –  John Mellencamp announced his new tour during the unveiling of his permanent exhibit at the Rock'N'Roll Hall of Fame in Cleveland, Ohio today. A media release regarding the national tour will be available at 5:30 pm EST/4:30 pm CDT. 
More Information: 
What: John Mellencamp, Live and in Person 2023 
When: Friday, May 5 and Saturday, May 6, 2023 
Where: Old National Events Plaza | 715 Locust Street | Evansville, IN 47708 
Media Announce: Thursday, September 29 @ 5:30 pm EST 
Venue Pre Sale: Thursday, October 6 @ 10am-10pm local 
Public On Sale: Friday, October 7 @ 10 am local 
About Old National Events Plaza 
Old National Events Plaza, managed by ASM Global, is Evansville, Indiana's premier convention center and largest live entertainment theatre. Housing a spacious 2,500-seat theatre, 38,000 square- feet of column-free exhibit space, a beautiful 14,000 square-foot ballroom, and 12,00 square feet of meeting space, Old National Events Plaza hosts various events. The venue offers easy scheduling, one-stop-shop services, in-house catering and audio-visual services. For more information and a complete schedule of events, please visit www.oldnationaleventsplaza.com.