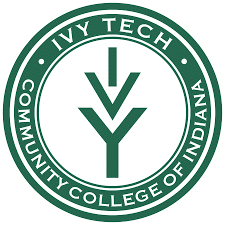 Ivy Tech Now Enrolling for Summer, Fall Classes; Events Planned
 EVANSVILLE, IN – Ivy Tech Community College Evansville Campus, along with the Princeton and Tell City Career & Technology Centers are now enrolling.
Summer classes start June 7 and fall classes begin August 18, and more in-person classes are planned, as the college dials back up following the quarantine last spring, and subsequent re-opening of campus for several lab classes last summer, said Chancellor Daniela Vidal. "By fall, we expect that any student wanting to take an in-person class will have that opportunity. We will also remain flexible for our students' needs and continue to offer IVYonline classes, as well as a blend of in-person and virtual offerings. The Learn Anywhere model will continue, allowing students to choose their course delivery method on a week to week basis."
Express Enrollment Days are planned May 24-27 from 9 a.m.-6 p.m. At Express Enrollment, students can learn about financial aid, assessment options, connect virtually with an advisor and register for classes. Learn more and RSVP at IvyTech.edu/eeday.
"Ivy Tech offers the most career-focused program in the state including high-demand career fields like healthcare, information technology, supply chain, business, and advanced manufacturing, all at the lowest cost in the state," Vidal said.
Padres Estrellas Planned for Hispanic and Latino Families May 22
 Ivy Tech, in coordination with HOLA, is offering Padres Estrellas — a free event designed to help Hoosier Hispanic and Latino communities to provide college and career support to students and families.
In particular, this event will assist students and families in enrolling their 8th grade students in Indiana's 21st Century Scholars program, before the June deadline.  The  21st Century Scholars Program provides a free college opportunity for all enrolled, who meet the requirements. The event will be Saturday, May 22, from 10 a.m.- 1 p.m.
At Padres Estrellas, sessions will be conducted on filling out the application, as well as information available on English Language Learner classes, and free workforce credential programs. Fun activities are planned for children and area food trucks will be present.