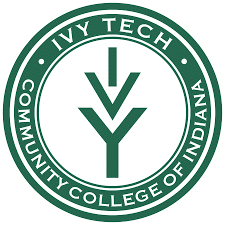 Ivy Tech Community College to Celebrate Juneteenth With Vendor Fair On June 16
Evansville, IN – Ivy Tech Community College will again offer its annual Juneteenth celebration with a Vendor Fair featuring booths from African American-owned businesses.
The fair will take place Thursday, June 16, from 11 a.m.-2 p.m. in the Koch Student Center at Ivy Tech Evansville, 3501 N. First Avenue in Evansville; as well as the courtyard near the Student Center.
Vendors And Services Planning To Participate Include:
Food Trucks: Loaded Fry Shack and Miss Mamie's Food Truck
Jae's Inflatables
Adrien's Creations
Jae's Inflatables & Party Rentals
Akoma Novelties and Books
Lucie's Glam Industry
E-Forty's Arts
X-Fitness and Studio
Battle Axe & Butterfly Ministries
330 Art and Apparel
Sky Social Solutions
Mable Dunbar -Mask/ Headwraps& More
Black Nurses Association
Willow Darnell- Artwork
Zion Albert- Musician
Natural Beautiez
Plank Nutrition Bar
Greater Hope Baptist Church
Kelee's Kloset
Refocus Photography
Southern Indiana Mentoring Academy
Let it Burn candle company
Safe Haven
Peace4U
Goodness Collection by 9 fruits
Creative Treats
Botanical Skin Care
Angelica's Graceful Beauty
Gracie's Gems
TOB Decore
Royal Loxx
American Income Life Insurance Company
African American Museum
Albion Fellows
Centerpointe
YWCA
Aseracare
American Income Life Insurance Company
"We hope that the community can come out on Thursday to join us and support these vendors," said Chancellor Daniela Vidal. "Last year's event was a total success and we were able to match several vendors to the needs of our programs, both locally and statewide, increasing our spending on minority suppliers and growing our local entrepreneurs."
Juneteenth is the oldest nationally celebrated commemoration of the ending of slavery in the United States. The college will be closed on Friday, June 17, to recognize this holiday, as we continue to advance our work in diversity, equity and belonging while encouraging employees to engage with their local communities in meaningful ways.