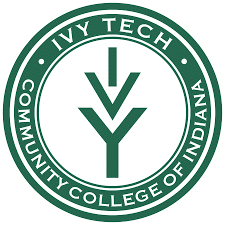 Ivy Tech Community College Selected by U.S. Department of Labor to Oversee Development of New Apprenticeship Model
As a critical part of the Administration's efforts to expand access to in-demand job opportunities, the U.S. Department of Labor (USDOL) selected Ivy Tech Community College as one of 18 organizations in the nation to oversee the development of high-quality Industry-Recognized Apprenticeship Programs (IRAPs).
SREs, Standards Recognition Entities, are third party industry and workforce leaders that will evaluate and recognize high-quality IRAPs consistent with the Department's standards. Ivy Tech, along with the other 18 SREs, is tasked with expanding apprenticeship opportunities in industries where they have been underutilized. The recognition of the SREs follows a rigorous review from the Department to ensure that they have the capacity and quality-assurance procedures needed to monitor IRAPs. SREs can now begin to work with employers and other entities to establish, recognize and monitor high-quality IRAPs that provide apprentices with industry-recognized credentials. SRE recognition is valid for five years.
"While Ivy Tech Community College supports dozens of Registered Apprenticeship Programs through the USDOL, the creation of IRAPs will greatly expand opportunities beyond the traditional programs, and provide additional flexibility and customization to increase apprenticeship programs across the state of Indiana," said Ivy Tech Executive Director of Apprenticeships Teresa Hess.
Registered Apprenticeship is an "earn and learn" model that combines on-the-job-learning with related classroom instruction that increases an apprentice's skill level and wages. These programs are especially beneficial to our partners because they enhance employee retention. According to the U.S. Department of Labor, 91 percent of apprentices who complete an apprenticeship program remain with their employer.
The 18 organizations newly recognized as SREs are:
AED Foundation (National);
Alabama Office of Apprenticeship (Alabama);
American Nurses Credentialing Center Practice Transition Accreditation Program® (National);
ANSI National Accreditation Board (National);
Apprenticeship Missouri (Missouri);
ApprenticeshipNC (North Carolina);
Colorado Community College System (Colorado);
Energy Sector Security Consortium INC (National);
FANUC-ROCKWELL SRE (National);
FASTPORT (National);
Franklin Apprenticeships (National);
Iowa Department of Education (Iowa);
Ivy Tech Community College of Indiana (Indiana);
National Institute for Metalworking Skills (National);
Peregrine Technical Solutions (National);
Smart Automation Certification Alliance (National);
Texas Workforce Commission (Texas); and
WTIA Workforce Consulting (National).
For more information about each SRE, please visit: apprenticeship.gov/employers/industry-recognized-apprenticeship-program/approved-standards-recognition-entities
To learn more about apprenticeships at Ivy Tech Community College, visit ivytech.edu/apprenticeships/