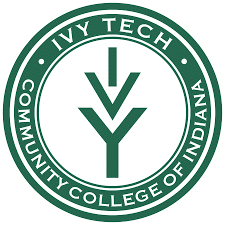 What impact can an internship have on someone's future career? On National Intern Day, July 30, Ivy Tech Community College wants students and employers to know that individuals can gain valuable experience – taking what they have learned and giving them the opportunity to apply to  real-world situations.
According to Carrie Feltis, director of career development & employer engagement, "Internships are the ideal way for students to build a bridge between classroom/lab learning and practical application in a professional career setting.  Students gain valuable, meaningful experience, while employers benefit from increased productivity and the integration of fresh perspectives and talent."
Nationalinternday.com states, "Created by WayUp in 2017, National Intern Day is a holiday dedicated to recognizing and celebrating the future leaders of the world: interns!"
Eresha Amarasekara, an Ivy Tech student from Evansville working toward her Associate of Applied Science in Accounting, said her current internship with Atlas World Group has given her the opportunity to do things like, prepare monthly financial reports and maintain detailed, accurate confidential records, do accounts payable inquiries, learn software related to the field and prepare bank reconciliation statements. "Internships give you the opportunity to learn practical skills and utilize what you learned from your college," Amarasekara said. "You can get more experience, and they are willing to provide you a reference when you apply for another job, or if you are working well, they may hire you for a full-time position."
"My internship kept me on my toes and helped me to hone my technique when it comes to tackling projects," said Gina Nalley, a 2019 graduate from Newburgh who is now completing a certificate in professional communication.  "I have already been able to apply the skills I learned to real-life scenarios, which has made the experience truly rewarding."
Nalley's tips for future interns: "Be prepared to be flexible with your time and to abandon your comfort zone. An internship is primarily about learning and gaining experience, but it also about engaging in activities that you may never have been brave enough to do on your own."
Mason Clark said, "I have learned that many projects don't quite go as planned, so it is important to have backup ideas and to be as adaptable as possible." Clark urged other students to consider an internship, "If it is right for you, do it! It is a great way to learn about the field you are working in and get experience and knowledge about higher education or other institutions," he said. Clark is a 2019 graduate from Evansville who is now completing a certificate in professional communication.
Ivy Tech's Career Development office offers students and alumni a myriad of services including, but not limited to, assistance with finding and applying for internships. To find out more of what is offered, visit https://www.ivytech.edu/career-development/.