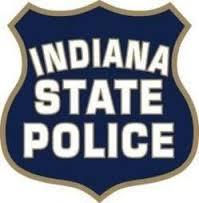 Knox County – At approximately 1:46 this morning, Trooper Brock Buchanan was patrolling in the area of Main and 14th Street in Vincennes when he stopped the driver of a 1998 Mazda for a defective headlight. The driver was identified as Allyson Earles, 26, of Vincennes. During the traffic stop Earles displayed signs of impairment. A search of the vehicle revealed marijuana. Further investigation at Good Samaritan Hospital revealed she was under the influence of amphetamines, benzodiazepines, cannabinoids, methamphetamine and opiates. Earles was arrested and taken to the Knox County Jail. While correctional officers were processing Earles they discovered marijuana and methamphetamine on her person. She is currently being held on bond.
Arrested and Charges:
Allyson P. Earles, 26, Vincennes, IN
1 Driving While Intoxicated (Controlled Substances), Class C Misdemeanor
2. Possession of Meth, Class 6 Felony
3. Possession of Marijuana, Class B Misdemeanor.