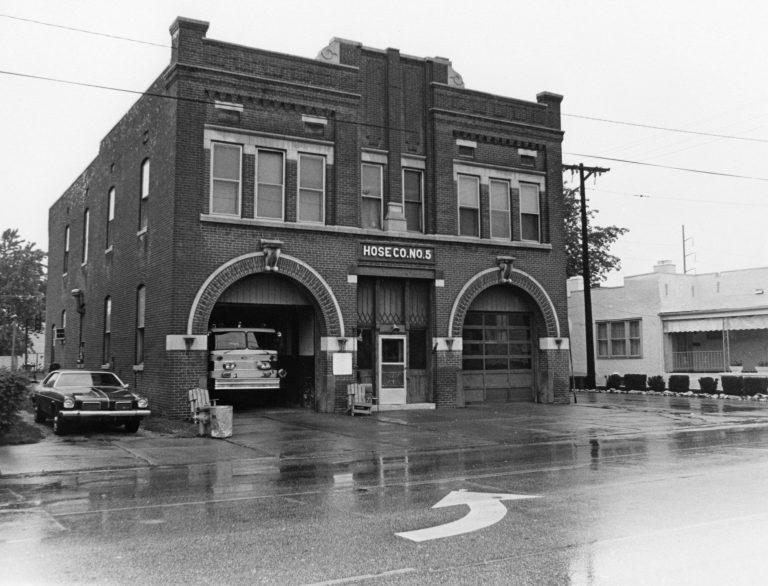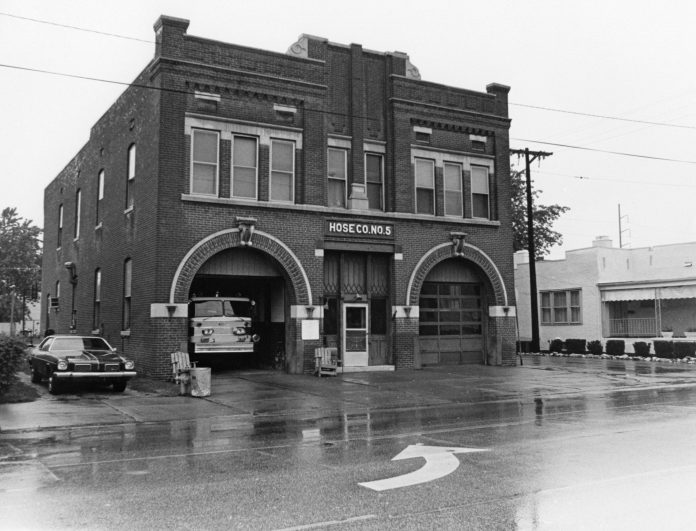 Evansville Hose House #5
by Pat Sides
Former Hose House #5 still stands at 314 North St. Joseph Avenue, its appearance virtually unaltered since its construction in 1907. It is seen here a few years before the building was retired as a fire station in 1988. The only major exterior change is the absent bell tower that once topped the central section of the building.
The "West End" of the city expanded rapidly in the latter nineteenth century, creating the need for more fire protection. Frame houses were being built west of St. Joseph Avenue, and the commercial district on West Franklin Street was booming. Half a mile away was the Evansville Cotton Mill (later occupied by Mead Johnson), which employed many workers.
An 1880 map shows a fire station on the northeast corner of the park where the West Branch Library is now, but it was soon moved. The 1902 fire that destroyed the original St. Boniface Church on Wabash Avenue intensified demands for more protection in the area, which finally put in motion the plans for Hose House #5.