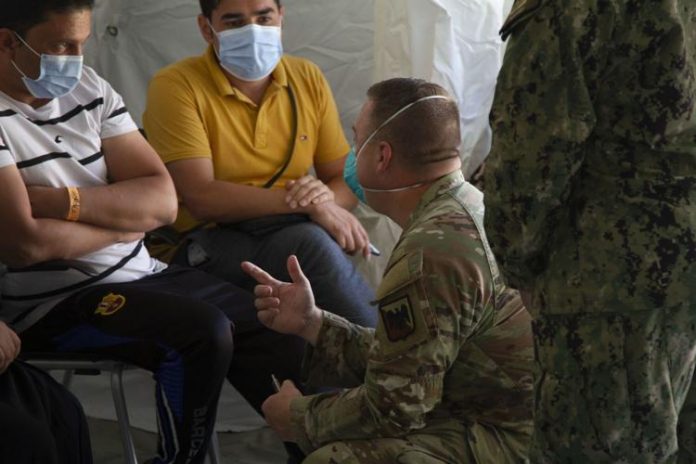 Hoosier Hospitality Can Only Do So Much For Afghan Refugees, IU Research Says
By Jack Sells, TheStatehouseFile.com

 
INDIANAPOLIS—At one point last year, Camp Atterbury in Edinburgh, Indiana, housed over 7,000 Afghan refugees—temporarily making Afghans the second largest refugee group in the state, behind only Burmese refugees.
Now, the number of Afghan refugees who have stayed in Indiana is a 10th of that.
In December, David Hosick, public affairs director for the state's Department of Homeland Security, told The Statehouse File that Indiana provided more than just housing.
"Indiana was the leading safe haven state in the number of donations," Hosick said.
But how did those refugees fare afterward? Recently, Indiana University's Center for Research on Inclusion and Social Policy interviewed two groups that assist refugees to determine what obstacles they face and how to help remove them—or at least make them easier to get around.
CRISP's research determined six issues that need addressing, and they revolve around language, housing, jobs, and transportation, among other things.
Kristi Schultz, a program analyst, and researcher for CRISP said that while Indiana's economy, number of entry-level jobs, housing availability, and pre-existing communities of refugees are what draw refugees to the state, it can still be difficult for them to thrive here.
Schultz identified language barriers as "interwoven with all of the others."
"If you aren't able to communicate effectively here, you're really going to have a difficult time securing a job, which would then help you afford housing or transportation or health care," Schultz said.
"In addition to job-specific training, the inclusion of English language courses is imperative in improving job prospects and long-term employment," the research paper said.
"That's one thing we heard from a social service provider is that if you can give somebody a job and part of their day is actually spent learning the language, it increases job retention and productivity while also giving that added benefit that the person is learning the language while they're making a wage," Schultz said.
Other suggestions included better access to affordable housing, reliable transportation, and health care.
FOOTNOTE: Jack Sells is a reporter at TheStatehouseFile.com, a news website powered by Franklin College journalism students.