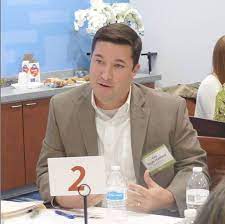 As Key Bills Advance, Here Are Some Tips About How To Testify At The Statehouse
By State Representative. Ryan Hatfield
The current special session called by the governor features some of the most ill-conceived and divisive legislation in the state's history.

A special session originally called to ensure Hoosiers got back a portion of the state's $6 billion budget surplus for "inflation relief" has turned into a session of controversy and emotionally-charged efforts to limit access to women's health care services through a ban on all abortions: Senate Bill 1.

If you want to share your opinion about Senate Bill 1 in person at the Statehouse, here is some information you will need to know:
Senate Bill 1 will be heard in a House Committee on Tuesday, August 2, beginning at 9 a.m. EDT.
The hearing will be held in the House Chamber on the Third Floor of the Statehouse, which is located at 200 W. Washington St. [get a map] in downtown Indianapolis.
Arrive at the Statehouse early. If you are driving, you will need to find on-street or garage parking somewhere in the vicinity of the Statehouse [get a map].
Public access to the Statehouse is provided on the east and west (and sometimes south) sides of the building. Be prepared to walk through a metal detector as you enter.
Sign-up sheets will be available for those who wish to testify. Please be advised, however, that it is difficult to predict how many persons the Republican committee chairman may allow to actually testify during the committee hearing. Public testimony on Senate Bill 1 was severely limited when the bill was heard in the Senate Rules and Legislative Procedures Committee.
As always, please reach out to my office if I can assist you in any way.
Sincerely,


State Representative
Indiana House District 77