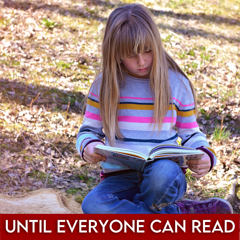 Nearly 20 percent of Americans struggle with dyslexia, a language-based learning disability that impacts an individual's ability to read, write, spell and pronounce words. October is recognized worldwide as Dyslexia Awareness Month to shine light on this learning disorder and help connect students and families to resources.
Dyslexia does not hinder a person's ability to think or be creative. Someone with this learning disorder simply learns differently.
Reading is the foundation for learning. It is critical that dyslexia is diagnosed as soon as possible, so students can get additional support in school. Because this learning disorder impacts so many, I co-authored a law defining dyslexia and ensuring students in kindergarten through second grade are screened for this disorder.
Find resources and learn more at dyslexiaida.org and follow #UntilEveryoneCanRead on social media.