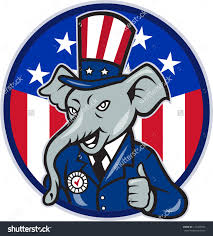 News and Upcoming Events for June 16, 2020
STATE CONVENTION VIEWING AT VCRP THIS THURSDAY
Vanderburgh County Republican State Convention Delegates are invited to view the 2020 Virtual Republican State Convention with fellow delegates Thursday evening June 18, 2020.
Time:  4:00 p.m. Doors Open
   4:30 p.m. – 6:00 p.m. (CST) live broadcast
 Evansville
WARD 1/KNIGHT

Jeff Ahlers
Joshua Claybourn
Betty Hermann
Mary Jo Kaiser
Tim O'Brien
Holly Dunn Pendleton

WARD 2/WARD 4

Steve Ary
Carla Hayden
Nicholas Hermann
Carol McClintock
Natalie Rascher
Lloyd Winnecke

WARD 3/WARD 6

David Christmas
Wendy Christmas
Sherry Farmer
Glen Kissel
Steve Schaefer
Eric Schmidt
Dottie Thomas

DISTRICT WARD 5

Marsha Barnhart
Richard Barnhart
Vicki Brown
Michelle Mercer
James Tolen

ARMSTRONG/SCOTT

Jason Gerteisen
Steve Hammer
Martha Stott
Nick Wildeman
Teresa Wink

CENTER

Connie Carrier
Kathleen Molloy
Holli Sullivan
Suzanne Crouch *
Larry Downs *
Mike Schopmeyer *
Russ Lloyd *
Zach Rascher *
Chad Sullivan *

GERMAN/PERRY/UNION

John Bassemier
Jill Hahn
Kevin Harrison
Melanie McDowell
William Harty
J.D. Strouth *

(*) Appointed by VCRP Chairman
Delegates Will Select Nominees for Lieutenant Governor and Attorney General

Convention Candidates:

LIEUTENANT GOVERNOR

Suzanne Crouch

ATTORNEY GENERAL

Nate Harter

Curtis Hill

Todd Rokita

John Westercamp

 The Indiana Republican State Convention will be broadcast LIVE statewide on Thursday, June 18.
>  You can tune in statewide at 5:30 p.m. ET/4:30 p.m. CT:
>  Indianapolis: Watch on WISH-TV (Channel 8)
>  South Bend: Watch on WHME-TV (Channel 46)
>  Other stations may still be announced
>  Livestream: Indiana.gop/state convention or Facebook.com/indgop
Ballots will arrive to delegates who have paid their fees around June 22, 2020.
The ballot will allow each delegate to indicate his or her top choice.

As long as that top choice remains an option, the delegate's vote is cast for that candidate.
The ballot will also allow, but does not require, a delegate to pick who they would vote for if their top candidate is dropped.
Once dropped, if no other choices are selected by a delegate, that delegate's ballot is no longer cast.

The deadline to receive returned ballots is July 9th at 5:00 p.m.
Votes will be counted and results will be announced July 10.
Primary Election Results Official:
The Vanderburgh County Election Board certified the results of the 2020 Primary Election last Friday, June 12, 2020. The final tabulation, which included approved Provisional Ballots, did not change the outcome of any of the Primary Election races.
Caucus Called to fill House District 77 Ballot Vacancy:
The Indiana Republican Party is calling a Republican Caucus for Saturday, June 27 to fill the Indiana House District 77 ballot vacancy. Only House District 77 Precinct Committeemen will be allowed to vote to fill this position. House District 77 Precinct Committeemen will receive official notification of the Republican Caucus. The Republican Caucus, which will be conducted by the VCRP, is scheduled as follows:
Date: Saturday, June 27, 2020
  9:00 A.M. House District 77 Caucus Starts Promptly
  100 Walnut Street. #1 
  Evansville, In. 47713
Qualified candidates for the House District 77 seat must file a Declaration of Candidacy (
CAN-31
) Form no later than 72 hours prior to the start of the caucus. The CAN-31 form must be filed in person with the
Indiana Election Division
in Indianapolis.
Contact VCRP Political Director
Mary Jo Kaiser
at 812-425-8207 for more information.
 VCRP Central Committee Meeting – Wednesday, June 24, 2020

Location: GOP Headquarters
815 John Street, Evansville
Meetings are open to all Vanderburgh County Precinct Committeemen
Contact Mary Jo Kaiser at 812-425-8207 if you have any questions.

VCRP Monthly Breakfast – Date: July 18, 2020  
Time: 7:30 AM doors open / 8:00 AM Program
Location: C.K. Newsome Center , Room 118A-B
100 Walnut Street, Evansville, IN 47713
For more information visit the
 County Commission Meeting-
Indiana Moves to Stage Four of Roadmap to Reopen:
Last Friday, June 12, 2020, Indiana entered Stage Four of Governor Holcomb's plan to safely reopen the state of business. Statewide, we are seeing a decline in the number of Hoosiers hospitalized with COVID-19, we're seeing ICU and ventilator capacity remain strong, we've got more than 200 testing sites available statewide, and we can effectively contact trace COVID-19 cases to contain the spread.
Stage Four Safety Guidelines

Social gatherings can include up to 250 Hoosiers
Restaurants can operate at 75% capacity (with social distancing)
Bars, nightclubs, movie theaters, bowling alleys, amusement parks, water parks, and entertainment and tourism sites can open at 50% capacity
Retail stores and malls can operate at full capacity
Community recreational games, leagues and tournaments may resume
Racing venues may open at 50% capacity
Charity gaming and casinos may open on June 15
Playgrounds may reopen
State government buildings are open by appointment
(information from The Party Line 6/12/20 Update)
Get the Latest Coronavirus (COVID-19) Information:
| | | | |
| --- | --- | --- | --- |
| Dashboard | Coronavirus Home | Governor Holcomb Executive Orders | Coronavirus Home |
Local communities eligible for pandemic relief funds 
(from 06/12/20 News Update)
Many communities faced unexpected expenses while responding to the coronavirus as they ramped up public health and safety efforts. To help, Indiana directed $300 million in federal funding from the Coronavirus Aid, Relief and Economics Security Act to counties and communities for reimbursement of expenses related to the pandemic.
Posey County is eligible for $828,614 and Vanderburgh County for $5,871,481 in reimbursement funding. In addition, several local communities are eligible to receive the following amounts:
Cynthiana $17,519
Darmstadt $46,329
Evansville $3,827,165
Griffin $5,515
Mount Vernon $209,489
New Harmony $24,624
Poseyville $33,514.
This funding is allocated based on population and cannot be used to replace lost tax revenue. All levels of government pulled together to protect Hoosiers, especially our most vulnerable. This federal funding is welcomed as unexpected expenses like purchasing personal protection equipment for first responders took a toll on local budgets. The
Indiana Finance Authority
is in charge of implementing guidelines on how each county, city and town can use the funding, as well as collecting reimbursement requests.
Statewide resources at your fingertips 
(from 6/12/20 NewsUpdate)
Our state offers a variety of tools and resources to help Hoosiers, whether finding a job, learning new skills, furthering their education or securing emergency aid. Just turn to Indiana's online hub for rapid recovery at
YourNextStepIn.org.
Your Next Step
is a one-stop-shop of shared state resources between community leaders and part of Gov. Eric Holcomb's "
Rapid Recovery for a Better Future
" initiative to get Hoosiers back on their feet.
Securing emergency aid is also available for Hoosiers needing help with unemployment insurance, accessing health care, finding child care, securing food assistance or exploring housing support. To search for community resources, click here.
Stay in touch with GOP state legislators representing our area (click links below):
Endless Frontier Act Will Propel Innovation and Position America to Lead:
On June 12, 2020, U.S. Senator Todd Young (R-Ind.) spoke on the Senate Floor regarding the 
Endless Frontier Act
, bipartisan legislation led by Senators Young and Chuck Schumer (D-N.Y.) to solidify the United States' leadership in scientific and technological innovation and combat China through increased investments in emerging technologies. The legislation also transforms the National Science Foundation (NSF) into the National Science and Technology Foundation (NSTF). This new organization will lead these investments in the discovery, creation, and commercialization of technology fields of the future.
President Trump Delivers Remarks at 2020 West Point Graduation
"Today, each of you becomes another link in that unbroken chain, forged in the crucible known as the United States Military Academy, the greatest on Earth.  It has given you soldiers that you can rely on to your right and to your left.  And now we are entrusting you with the most noble task any warrior has ever had the privilege to carry out: the task of preserving American liberty."

–President Donald Trump , June 13, 2020


Read the Remarks by President Trump at the 2020 United States Military Academy at West Point Graduation Ceremony 

 
Stay in touch with GOP members of Congress representing our area (click links below):
Visit the Vanderburgh GOP 
page for daily updates.
  Mark Your calendar                CLICK on event for more information
| | |
| --- | --- |
| June 16 | Voter Registration Begins |
| June 18 (4:30 pm) | Virtual GOP State Convention |
| June 27 (8:30 am) | House District 77 Caucus |
| July 18 (7:30 am) | GOP Monthly Breakfast |
  Make sure you add
vandygop@gmail.com
to your address book so we'll be sure to land in your inbox!
If you have any questions, contact Mary Jo Kaiser, VCRP Political Director, at
for more info. Thank you.
Paid for by the Vanderburgh County Republican Party, Farley Smith, Treasurer