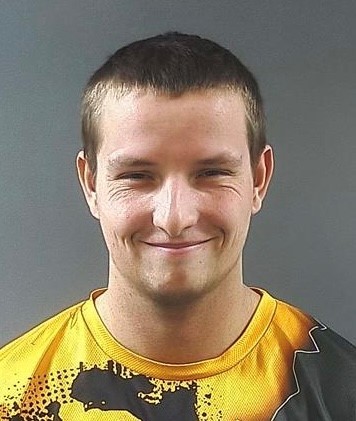 Posey County – Last night at approximately 8:00 p.m., Indiana State Police arrested former Posey County Correctional Officer Daniel Long, 26, for Intimidation, a Level 6 Felony, and Harassment, a Class B Misdemeanor.
Indiana State Police was contacted Thursday afternoon concerning Long sending threatening messages. An investigation revealed Long had allegedly made threats toward several individuals by the way of a text message.
Long was arrested at his Evansville residence without incident and taken to the Posey County Jail where he is currently being held on bond.
Media Note: Long was arrested by Indiana State Police on August 19 for allegedly battering an inmate in July while employed at the Posey County Sheriff's Office.  Long was terminated from his position after his arrest.
This is an on-going investigation.
Arresting Officer: Trooper Aaron Hadley, Indiana State Police
Assisting Officers: Trooper Taylor Fox and Trooper Trey Stewart, Indiana State Police