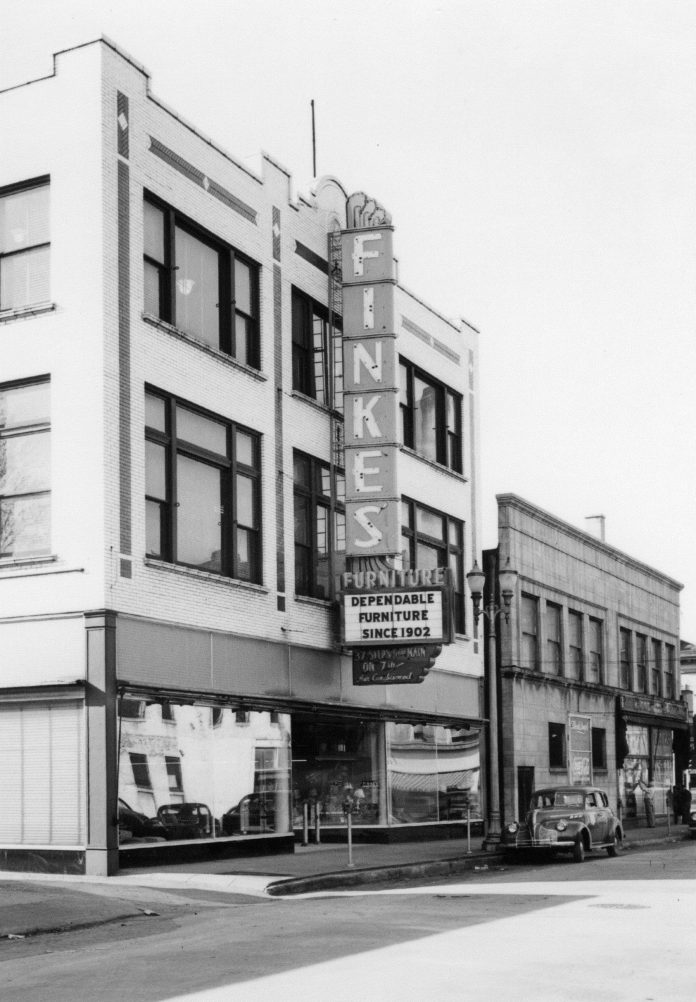 Finke's Furniture was a major retailer in downtown Evansville during most of the nineteenth-century.
Founded in 1902 by brothers L. B and C. E. Finke, the store was originally located at 623 Main Street. In 1914, it moved to 7 S. E. Seventh Street, "37 steps from Main," as their famous slogan advertised.
Brass foot plates were embedded in the sidewalk to guide customers to the store. The building also housed Evansville's first radio station, WGBF, which went on the air in 1922, with Harold Finke serving as the first announcer.
The Finke family retained ownership of the business until 1968, and the downtown store closed in 1975, soon after a new one opened on S. Green River Road. In 1989, Finke's was sold again and renamed Kittle's.