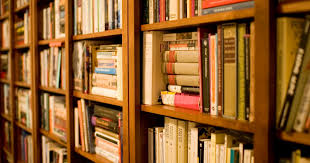 EVPL's Annual Summer Reading Celebration Begins June 1 
Evansville, IN, May 22, 2023 – The Evansville Vanderburgh Public Library's annual summer reading celebration will kick off on Thursday, June 1, and continue through Monday, July 31. 
This year's theme, Our Summer: Begin Your Journey, celebrates your reading journey and how the library is here to support you along the way. 
"Whether your journey is one of self-reflection or to a new galaxy, the library is excited to be part of your trip," EVPL Programming Manager Erika Qualls Barnett said. "EVPL encourages everyone to start a new adventure or revisit some favorites during our summer reading celebration." 
Readers of all ages can register for Our Summer at one of our kickoff events, by visiting any EVPL location, or online. Once registered, readers will receive a registration prize, including a coupon for a free book from an EVPL Foundation Book Sale or the EVPL Foundation Book Store located in the lobby of EVPL Central, while supplies last. As readers complete books during the program, they will be entered to win one of our grand prizes, and additional entries can be earned by completing activities listed in the summer reading celebration log. 
Kickoff events Thursday, June 1

 

10:00 am – 12:00 pm 

EVPL East 

EVPL McCollough 

EVPL North Park 

Thursday, June 1

 

3:00 – 4:00 pm 

EVPL Central 

EVPL Oaklyn 

EVPL Stringtown 

EVPL West 

Thursday, June 1

 

5:30 – 7:30 pm 

EVPL Red Bank