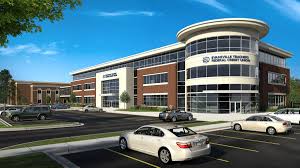 Evansville Teachers FCU Named Nation's Best Credit Union For Checking 
Evansville, IN—Evansville Teachers Federal Credit Union has received a significant accolade from a major financial publication. The credit union was named America's Best Credit Union for Checking by Investopedia, a financial website based in New York City that attracts 17 million unique US viewers monthly. The acknowledgment comes as part of Investopedia's newly released Best Credit Unions of 2021 list. In total, six credit unions nationwide are recognized in specific categories.
The publication cites Evansville Teachers Federal Credit Union's free Vertical Checking as "one of the best high-yield options anywhere." Vertical Checking offers a high interest rate of 3.30% APY, plus free ATMs worldwide.
The local credit union is attracting national attention at an increasing rate in recent months. ETFCU's Vertical Checking has been listed in Kiplinger's Personal Finance among its list of the nation's Top Checking Accounts each month since July 2020. Among the four checking accounts listed, ETFCU's Vertical Checking offers the largest potential earnings.
In 2020, Evansville Teachers Federal Credit Union returned $8,215,357 to members through checking accounts alone. This is an increase of 48% over the 2019 total.
ETFCU operates 24 branch offices in Indiana, Kentucky and Tennessee, with four other locations under construction.
FOOTNOTE: Evansville Teachers Federal Credit Union was named the nation's top credit union for checking. There are about 5,500 credit unions nationwide.
Along with Evansville, there are offices in Owensboro (2), Henderson, Princeton, Fort Branch, Vincennes, Mount Vernon, Newburgh and Washington, and have expanded in the past three years into Bowling Green, Louisville and Greater Nashville, putting us up to 24 locations with four more currently under construction.