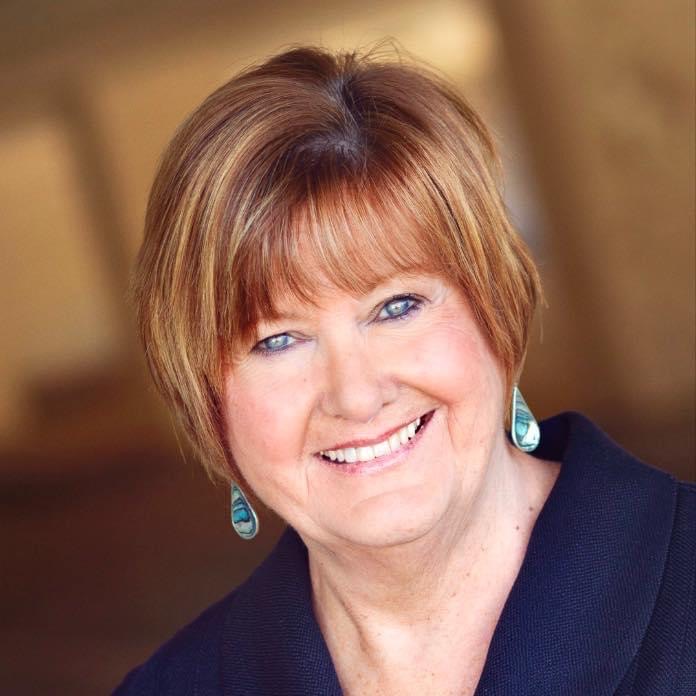 EDUCATOR, COMMUNITY LEADER, AND VOLUNTEER SUE SCHRIBER TO BE HONORED BY CITY-COUNTY OBSERVER
EVANSVILLE – On November 3, 2022, community leaders will gather at BALLY'S to observe the City-County Observer bestowing several "Community Service Awards" to deserving individuals who are well-known and highly respected public servants and community volunteers.
It is with extreme pleasure and pride that we announce our first deserving "Community Service Award" winner for 2022.  Sue Schriber is a highly respected and well-known teacher, community leader, and beloved community volunteer.
Sue is a graduate of Reitz High School, who moved on to the University of Evansville where she earned a Bachelor of Arts and a Master of Arts in Education.  Later she continued her education at Western Kentucky University earning a Certification in Counseling.  She was also a participant in Leadership Evansville. With this strong educational background and her strong commitment to stewardship of time and talent, she has been an outstanding teacher and leader in our community for many years.
In addition to her long teaching career in Evansville, Ms. Schriber has served as a music consultant at USI, Musical Director for "Young Abe Lincoln" outdoor drama, Musical Director for Civic Theatre, and performed in more than 75 Civic Theatre productions. She has performed in the New Harmony Theater Company and has served as Drama Director for the Public Education Foundation Summer Musicals.  Sue has served Wabash Valley College in various positions over the years as vocal, music, and drama director.  She has also been involved in Jacob Ball Wish Fund activities as a fundraiser and performer.  This list is certainly not inclusive of all that this respected and appreciated community leader has accomplished.
Others in our community have recognized the outstanding talents and generosity that Sue Schriber has shared with our community.  Recognition and awards include the Outstanding Educator Award from the University of Evansville and Bristol Myers, the Arts Council Youth Awards, the Scottish Rite Community Service Award, and the Reitz Home Civic award.  With her husband, Jack, the couple received the Rotary Civic Award and the Leadership Evansville Lifetime Achievement Award.  In addition to these accomplishments and recognition, Ms. Schriber has been a member of numerous professional and community organizations.
Sue and Jack Schriber have been married for nearly 50 years.  They have a daughter, Tiffany Schriber Ball, and two grandsons, Reagan Alexander and Jacob Andrew.  Sue and Jack have been members of the First Presbyterian Church where Sue has served in a variety of ministries for many years. The CCO is proud to recognize her with the "Community Service Award" for 2022.
Last year's "Community Service Awards" winners were: Mayor Winnecke was recognized with the Inaugural "Person of the Year Award."  Other 2021 "Community Service Awards" honorees were: Charles L. Berger-Attorney, State Senator Vaneta Becker, City Councilman Ales Burton, retired County Treasurer, and County Clerk-Susan Kirk, retired Vanderburgh County Superior Court Judge Rich D'Amour, and Community Volunteer-Lisa Rhyand Vaughn.
Over the next several weeks we will be announcing the other three "Community Service Awards" winners for 2022.
For the last 10 years, this event was totally sold out.