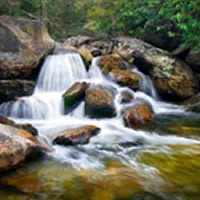 Earl W. Forehand, 85, of Boonville, Indiana passed away on Monday, September 9, 2019 at his home.
Earl was born in Bremen, Kentucky on August 4, 1934 to the late Luther Pete and Elsie Marie (Hawes) Forehand.
Earl retired from Amax Coal Company, Ayrshire Mine, in Chandler, Indiana in 1989. He also enjoyed working at Morris Tool and Die in Henderson, Kentucky until he retired in December 2018. He enjoyed spending time with his children, grandchildren and great-grandchildren. He also enjoyed his church family at Maranatha Baptist Church in Newburgh, Indiana. He was a 40 plus year member who assisted in building the structure of the church as well as assisting in development of the organizational structure, including being very active with the Outreach Program.
He is preceded in death by his parents, love of his life, Shirley A. Forehand; great-granddaughter, Emma Forehand.
Earl is survived by his children, Michael Forehand; Terry Forehand (Vonda) of Boonville, IN; Timothy Forehand of Lake Butler, FL; Marty Forehand of Boonville, IN; Tonya Kolley (Brent) of Chandler, IN; sister, Lois Dukes of Central City, KY; several nieces and nephews; He was very proud of his 9 grandchildren, Mindy Shoulders (Tim); Dana McMurty (Willie); Brandy Pendergraft (Jeremy); David Forehand (Emily); Daniel Forehand; Jesse Skirvin; Stacy Granderson (Nick); Katie Chambers (DJ); Robert Kolley; 13 great-grandchildren, Dylan Brown, Austin Brown, Hannah Brown, Abby Forehand, Marcus Forehand, Lillyan Shoulders, Caroline Shoulders, Isaac Shoulders, Sadie Granderson, Bailey Chambers, Cohen Chambers, and soon to be Norah Chambers and Koltyn Kolley.
Services will be 11 A.M. on Saturday, September 14, 2019 at Koehler Funeral Home in Boonville, Indiana with Pastor Joey Pearson officiating. Burial will be at Plainview Memorial Cemetery in Boonville, Indiana.
Visitation will be from 2 P.M. until 8 P.M. on Friday, September 13, 2019 and again from 9 A.M. until the time of service on Saturday at the funeral home.
Memorial contributions may be made in memory of Earl to the Maranatha Baptist Church, Outreach Program, 3200 Casey Road, Newburgh, IN. 47630.
To send flowers to the family of Earl W. Forehand, please visit Tribute Store.