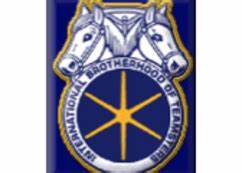 Teamsters Local 215 members employed by Irving Materials Incorporated (IMI) ended their strike against the company by ratifying a new three (3) year contract on Thursday, July 25.
The contract expired on April 1, and the strike commenced on June 3. The Local 215 members worked for two (2) months without a contract while still negotiating. The members voted to strike when, in their "final offer", IMI insisted on pulling our members out of Central States Health and Welfare Fund (known as TeamCare) and putting them in a company plan with inferior benefits.
While a strike is never something any responsible company or union wants, they are sometimes necessary. In this case our members were successful in keeping their healthcare and obtaining hourly wage increases totaling $3.05 over the life of the contract.
In the end, our members were able to maintain their TeamCare health plan and secure significant wage increases. This can be attributed to their determination to present a united front, as well as the collective support they received from both IMI members of Teamsters Local 89, as well as other unions in the Southwestern Indiana Building and Construction Trades Council.
With the support of the other unions, many contractors decided to stop using IMI. That ultimately made the difference in helping to resolve the dispute.
The new contract runs through April 1, 2022