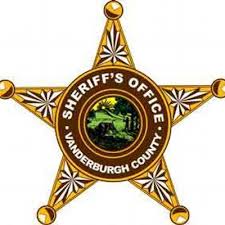 Evansville, IN 
MAY 26, 2026
Prosecutor Diana Moers announces that on May 24, 2023, the Vanderburgh County Prosecutor's Office successfully prosecuted Josue Ivan Lozano- Capistran, a 39-year-old man, for using a cell phone to peep on women in a Forever 21 dressing room.
In November of 2021, Vanderburgh County Sheriff's Office Deputy M. Gardner responded to an off-duty complaint in Eastland Mall. The victim stated she was changing in the dressing room at Forever 21 when she noticed a cell phone was propped up against a man's foot in the next stall. The camera was facing the mirror in her stall while she was unclothed from the waist down. Staff stated the man had been in the dressing room for a long time given the few clothes he had to try on.
Deputy Prosecutor Erik Bryant stated he is "proud of the effort and focus that the Prosecutor's Office staff and law enforcement dedicated to this case. Our hope now is that the victim can move forward with a sense of peace knowing this is finally behind her." Prosecutor Moers thanked her Deputies, Erik Bryant and John Bober, Sheriff Deputy M. Gardner for his efforts in gathering evidence and finding the perpetrator, and Victim Advocates Melissa McCutchan and Lisa Deutsch for their diligent efforts on this case.
"Those that violate the privacy of completely innocent women for their own sick pleasure deserve to be behind bars with a criminal conviction that will follow them. I'm glad to see the jury served justice in this case by finding the Defendant guilty of his depraved acts." Sentencing is scheduled for June 16, 2023, in front of Judge Robert J. Pigman of the Vanderburgh County Superior Court.