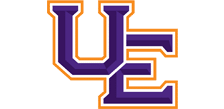 Following delays in returning to school caused by COVID-19, the University of Evansville (UE) has extended the deadline for the upcoming High School Changemaker Challenge. The previously scheduled deadline of January 18 for submitting entries has been extended to January 31. Any high school junior or senior in the world is encouraged to submit an idea at evansville.edu/cc-hs.
A virtual coaching and support session is scheduled for Wednesday, January 13 from 6:00-7:00 p.m. The Zoom meeting will be led by University officials as well as former competitor and current UE student Robert Lopez. For more information and to attend this session, please visit evansville.edu/cc-hs.
In years past, teams of students submitted projects for the High School Changemaker Competition. This year, due to the difficulties of gathering amidst the pandemic, the challenge seeks online entries from individual students and judging will be conducted virtually.
Students can submit an idea spanning several categories, from health and social justice to environmental and regional issues (ideas tackling something Evansville-specific). Winning students in each category who choose UE as their college destination will receive four-year scholarships to attend the University as listed below:
1st place: Full tuition
2nd place: $18,000 tuition and $5,000 housing per year
3rd place: $13,000 tuition and $5,000 housing per year
"As an Ashoka U Changemaker Campus, we wanted to adapt and find creative ways to make this event possible for high school students," said Erin Lewis, interim director for UE's Center for Innovation & Change. "We believe an