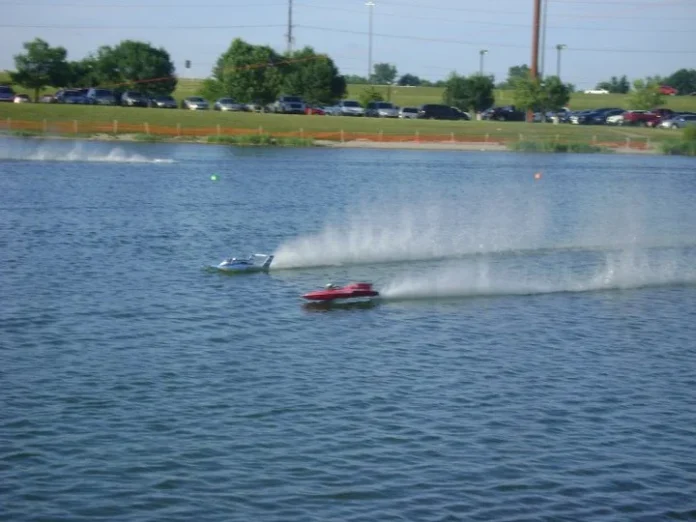 Evansville, Indiana – May 18, 2023 – Evansville's River City Racing Club (RCRC) will hold the highly anticipated RCRC Spring Shoot Out, a model power boat racing event that will showcase the skills of 47 talented competitors from across the tri-state area.  The event will take place at Deaconess Sports Park on Saturday, May 20 and Sunday, 21, starting at 8 AM each day. 
The RCRC Spring Shoot Out brings together some of the best model power boat racers in the region, featuring participants from Indiana, Illinois, and Missouri.  "We are excited to host the RCRC Spring Shoot Out at Deaconess Sports Park," said Aaron Johnson, a member of the River City Racing Club.  "This event has become a highlight in our racing calendar, and we are proud to provide a platform for racers to showcase their skills and compete against top-tier competitors." 
For more information about the RCRC Spring Shoot Out, including the event schedule and participating drivers, please visit the River City Racing Club website at www.rivercityracingclub.com. 
What: River City Racing Club Spring Shoot Out 
When: Saturday, May 20 – Sunday, May 21, 2023 (8am-4pm) 
Where: Deaconess Sports Park Pond (4300 Heckel Road, Evansville, IN 47725) 
Admission Information: Free to the public, please note that seating will not be provided, so spectators are encouraged to bring their own chairs or blankets for comfort.