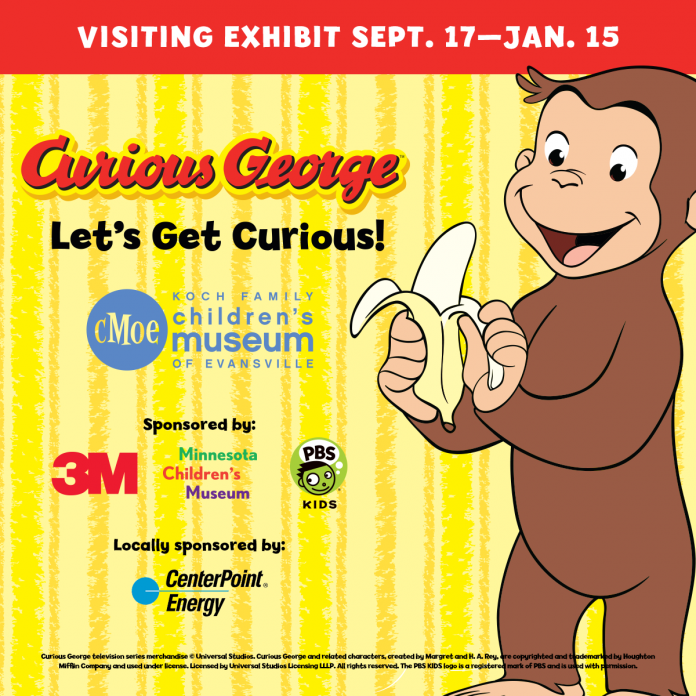 Curious George Is Coming To Town
(contact Wendy at wmoore@cmoekids.org)
Save the date for the grand opening of our visiting exhibit on September 17th at 11 am.

The gallery for children ages 3 to 7 and their caring adults will be introduced into the world of Curious George, leading you on a fun, meaningful, interactive math, science

and engineering-based adventure while emphasizing the central role that you as a parent/caregiver play.

Members you will be first in line to see the exhibit during a Meet and Greet with Curious George himself from 8:30a-10:30 am, on opening day.

Schedule a field trip this Fall by contacting Wendy at wmoore@cmoekids.org! A discount will be offered if reserved while Curious George is visiting.