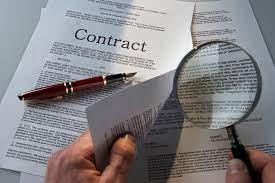 EVANSVILLE – CRG Residential, a Carmel-based construction and real estate investment firm, has signed an agreement to advance a major mixed-use project at Fifth and Main streets in the heart of Downtown Evansville. 
CRG Residential, which previously developed Evansville's 144-unit mixed-use Post House in partnership with Indianapolis-based Scannell Properties, already has begun its due diligence phase. This includes conducting site surveys, environmental assessments, and strategizing on how to overcome current economic challenges. 
"We understand the community's heightened enthusiasm in developing a project that can serve as a key anchor at the center of downtown. We intend to move forward quickly to identify and propose a development that will instill pride in the Evansville community," said CRG President Christopher Reid. "We have had a great interest in the Evansville market over the years, and this newest opportunity allows us to pursue our own process to identify what a similar mixed-use project will look like." 
CRG Residential succeeds former developer Domo Development LLC, which successfully led the project through phase I. 
"When community leaders approached our team about this project, they shared that the site had been a challenge for decades," said Domo partner John Hennessey. "We are proud of our work to bring the project to this stage. When approached by local investors about selling our stake in the project, we felt it was, both, the right timing and the right decision for our team and the Evansville community. We look forward to seeing the citizens of Evansville enjoy the benefits of the project's completion." 
In addition to the Post House, CRG Residential has significant experience with public-private partnerships throughout Indiana and the Midwest. CRG recently opened Nickel Plate Station in the center of downtown Fishers and has invested in other public-private partnerships in Carmel, Greenwood, Brownsburg, Newport, Ky., West Des Moines, Iowa, and Traverse City, Mich. among others. 
"The delay caused by inflation and supply chain constraints prompted a broader review of how best to proceed," Mayor Lloyd Winnecke said. "Ultimately, the parties agreed that transitioning to a new developer would be beneficial. We are appreciative of Domo's contributions through phase I and pleased that CRG can partner with the city to complete this vital piece of our downtown plan," Winnecke continued. 
FOOTNOTE: CRG Residential, LLC is a Carmel-based construction and real estate investment firm that specializes in complex multi-family housing developments throughout the Midwest and the eastern United States. With more than 175 employees, CRG Residential has 29 years of experience, having renovated and/or constructed over 30,000 multi-family units throughout nearly 24 states.