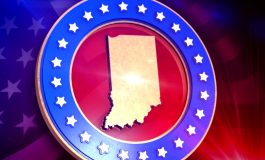 Congratulations to our election winners!
November 17th Paul Green Kickoff
December 4th Holiday Open House
Precinct Chairs Needed
Congratulations to all those who were elected November 9!! A huge thank you to all of our outstanding candidates that stepped up and ran for something. We appreciate all of your time, energy, sacrifice and determination – thank you!!
AND JUST LIKE THAT, WE ARE KICKING OFF 2023! PLEASE JOIN PAUL GREEN AS HE LAUNCHES HIS CAMPAIGN FOR EVANSVILLE CITY COUNCIL AT LARGE THIS THURSDAY, NOV. 17.
As we prepare to close out 2022, we would love to celebrate the holiday season with you! Our headquarters will be open from 2:00 – 4:00 pm on Sunday, December 4. Please join us for cookies, punch and visit with fellow democrats.
We still need Democrats who would like to serve as precinct committee chairs and vice chairs. If we want to succeed in our elections, we need everyone to step up and fight for democracy. We have over 100 open spots and we cannot do this alone.
Please give consideration to stepping up and becoming a voting member of the local party.