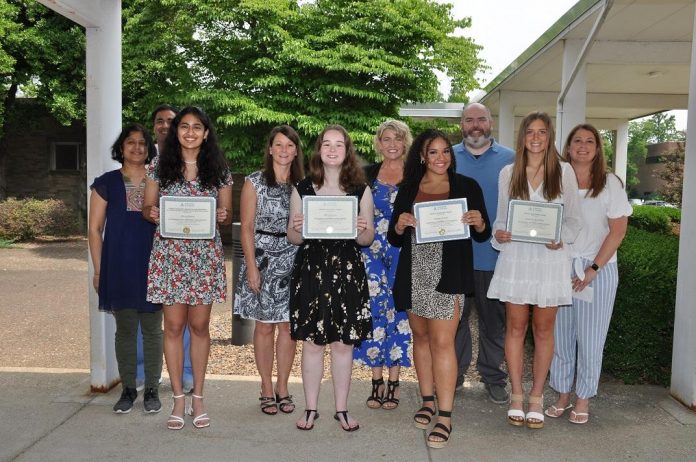 Congratulations, Auxiliary Scholarship Award Recipients
Ascension St. Vincent Evansville Foundation congratulates our Auxiliary Scholarship Award Recipients! Recipients are selected based on their financial need, GPA, extracurricular activities, leadership initiatives and other honors.
Congratulations to:
Madeline Rentchler – $3,000 Achievement Scholarship Recipient:Madeline is a Mater Dei graduate and is planning to attend Taylor University to major in Biology. Madeline is the daughter of Cheryl Rentchler (Physical Medicine Dept.).
Abby Hagan – $2,000 Achievement Scholarship Recipient: Abby is a graduate from Castle High School and plans to pursue a degree in Evolution, Ecology and Environmental Science at Purdue University this fall. She is the daughter of Jason and Michelle Hagan (Pharmacy Dept.).
Emma Waters – $1,000 Achievement Scholarship Recipient: Emma is a Crittenden County High School graduate and plans to study Business at Murray State University. Emma is the daughter of Mark (Receiving Dept.) and Leah Waters.
In addition to the Achievement Awards, the Auxiliary awards the Browning Family scholarship award. The Browning Family scholarship award goes to the recipient with an interest in medical or non-clinical work in a healthcare facility. Congratulations to: Meera Bhatia – the $600 Charles and Delores, Jennifer and Mark Browning Family Scholarship Recipient. Meera is a graduate of Castle High School and has been accepted to attend Purdue University. She is the daughter of Dr. Ruchi and Vishal Bhatia.