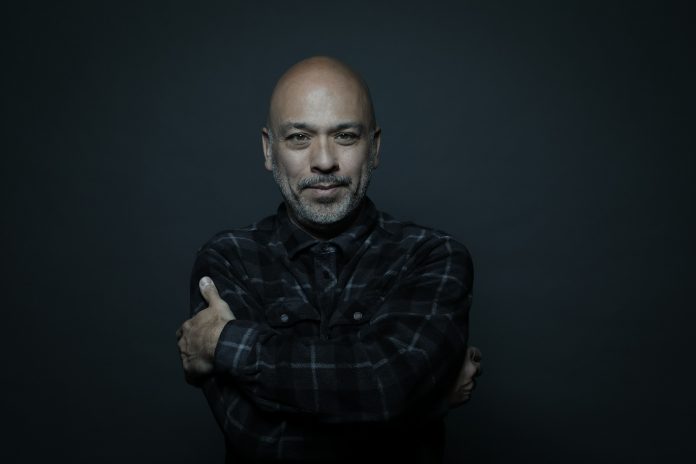 COMEDIAN JO KOY BRINGS FUNNY IS FUNNY TOUR TO THE OLD NATIONAL EVENTS PLAZA ON SEPTEMBER 29
(TICKETS GO ON SALE NATIONALLY ON JULY 29 AT 10 AM)
Evansville, IN –  July 25, 2022 – Comedian Jo Koy will bring his 2022 Funny Is Funny World Tour to Old National Events Plaza on September 29. The show includes all new material inspired by his family, specifically his son.
As one of today's premier stand-up comics, Jo Koy has come a long way from his modest Las Vegas coffeehouse beginnings to selling out the world's most prestigious venues including Radio City Music Hall (New York), Chase Center (San Francisco), The Forum (Los Angeles), Mall of Asia Arena (Manila, PH), Coca-Cola Arena (Dubai) and ICC Theatre (Sydney, AU).
Koy lights up the silver screen in the Universal Picture comedy film, Easter Sunday in theaters on August 5th, 2022. The feature film is loosely based on his life experiences, set around a Filipino family gathering, celebrating Easter Sunday. In addition to the big screen, Jo's single-cam comedy Josep landed a pilot order at ABC.
He has four successful stand-up specials on Comedy Central and Netflix. In June 2020, the comedian released his first variety special, Jo Koy: In His Elements on Netflix in which Koy brings the laughs and beats to Manila, spotlighting local culture in a one-of-a-kind show featuring Filipino-American comedians, DJs and B-boys. His much anticipated 4th Netflix stand-up special was shot in March 2022 at the Forum in Los Angeles. The special is a follow-up to his 2019 Netflix special, Comin' In Hot – Koy.
Jo Koy has appeared on over 140 episodes of Chelsea Lately as a season regular roundtable guest. He frequently appears on other comedy shows like The Tonight Show Starring Jimmy Fallon, The Late Late Show with James Corden, Jimmy Kimmel Live, Last Call with Carson Daly, and Lights Out with David Spade.
For more information and tickets, visit www.JoKoy.com.
Ticket Information:
What:                   Jo Koy, Funny is Funny Tour
When:                  Thursday, September 29, 2022, at 8:00 PM
Where:                 Old National Events Plaza, Aiken Theatre
Tickets:                Tickets start at $39.50 plus applicable fees and tax.
Tickets are available at Ticketmaster.com or the Old National Events Plaza Box Office. For more information about the Aiken Theatre, visit www.oldnationaleventsplaza.com.
About Icon Concerts
We are Icon Concerts, a boutique company focused on live comedy shows. At Icon Concerts, we put the artist first and believe in transparency for the consumer. We promote and produce full tours and one-off dates, and our team is focused on offering a 360 tour experience. Icon Concert's specialty is building, developing, and branding Artists by white label touring and working behind the scenes to let the artist shine.
About Old National Events Plaza
Old National Events Plaza, managed by ASM Global, is Evansville, Indiana's premier convention center and largest live entertainment theatre. Housing a spacious 2,500-seat theatre, 38,000 square- feet of column free exhibit space, a beautiful 14,000 square-foot ballroom, and 12,00 square-feet of meeting space, Old National Events Plaza hosts a variety of events. The venue offers easy scheduling, one-stop-shop services, and in-house catering and audio-visual services. For more information and a complete schedule of events, please visit www.oldnationaleventsplaza.com.
About ASM Global
ASM Global is the world's leading producer of entertainment experiences. It is the global leader in venue and event strategy and management – delivering locally tailored solutions and cutting-edge technologies to achieve maximum results for venue owners. The company's elite venue network spans five continents, with a portfolio of more than 325 of the world's most prestigious arenas, stadiums, convention and exhibition centers, and performing arts venues. For more information, please visit www.asmglobal.com.