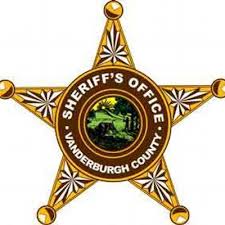 On July 9, 2019 at 1:46 pm Vanderburgh County Sheriff's Deputies responded to the University of Southern Indiana for a medical emergency involving a toddler. It was determined on scene that the toddler was unresponsive after being left in a car on campus for several hours by a parent.  Life saving measures were attempted by Vanderburgh County Sheriff's Deputies, University of Southern Indiana Public Safety personnel, AMR Ambulance services, and Perry Township Fire Department personnel.
The toddler died on scene where the Vanderburgh County Coroner's Office responded to investigate. Vanderburgh County Sheriff's detectives worked with the Coroner's Office and USI Public Safety to investigate the death. Coroner Steve Lockyear will release the identities of the toddler and parents after the autopsy that is scheduled for this evening. Further information will be released as it develops.
-UPDATE-
July 9, 2019 8:05 PM
The initial investigation by Sheriff's Office detectives has resulted in no arrests being made. As is customary practice in similar investigations the official case file will be submitted to the Vanderburgh County Prosecutor's Office for final review.