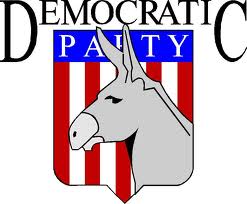 August 15th Matt Smith Launch Event
August 16th Jon Schaefer Meet & Greet
Canvassing & Phone Banking Opportunities
August 24th Missy Mosby Birthday Party
Register to Vote
August 25th Statewide Candidate Meet & Greet
JOIN US TONIGHT FOR MATT SMITH'S LAUNCH! FOOD, FUN AND GAMES!!
CO-HOSTED BY:
Zac Heronemus, Missy Mosby, Laura Windhorst, Alex Burton, Ben Trockman, & Kaitlin Moore
There are many opportunities to canvass or phonebank for our candidates! You can get more information on our website by clicking the link below:
Join Missy Mosby to celebrate her Annual 39th birthday party at the FOP (801 Court Street) on August 24th.
The deadline to register to vote is October 8th. You can check our website with the link below for more information and for a video explaining how to register in Indiana.
Copyright (C) 2022 Vanderburgh County Democratic Party. All rights reserved.
You are receiving this email because you indicated you were interested in following the events from the Vanderburgh County Democrats.
VCDP Officers
Cheryl Schultz, Chair
Nick Iaccarino, Vice Chair
Melissa Moore, Secretary
Ann Wallis, Treasurer