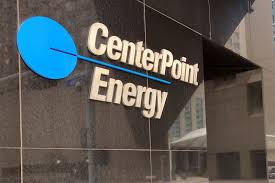 CenterPoint Energy Provides Restoration Update
Severe weather caused significant damage in areas of service territory; the company continues to communicate expectations with customers remaining without electric service
 Evansville – Aug. 3, 2022 – CenterPoint Energy has issued the following update as restoration efforts continue in southwestern Indiana:
CenterPoint Energy and contract crews continue to make progress on restoring customers without electric service following severe weather on Monday evening and Tuesday morning. As crews have prioritized larger outages to restore as many customers as possible at a time, the remaining outages are tied to smaller groups of customers. Therefore, the number of customers restored will progress at a slower rate. Efforts continue to clear the significant amount of fallen trees, limbs, and wires and begin repairs.
"Our crews have made significant progress throughout the day on the remaining outages; however, we have not seen a storm produce this level of damage in several years," said Richard Leger, Senior Vice President of Indiana Electric. "We have more than 60 crews performing tree trimming and restoration work on the remaining outages. We understand the frustrations of those customers who are still without power, and our around-the-clock efforts will continue until the last customer is restored as safely as possible."
CenterPoint Energy is in the process of reaching out directly to customers who remain without power to communicate additional information and provide a timeframe on when they can anticipate service to be restored. Based on the current assessment of the remaining restoration work, the company expects outages for some customers will last until Friday, Aug. 5.
For the latest information on power outages: