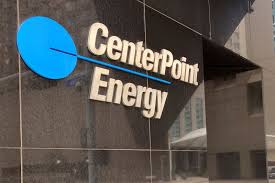 Evansville – May 24, 2023 – CenterPoint Energy Inc.'s ("CenterPoint Energy") Indiana-based electric business today announced plans to further enhance the reliability, resiliency and safety of its infrastructure, filing a five-year plan with the Indiana Utility Regulatory Commission (IURC) to continue execution of the company's electric infrastructure improvement strategy.
The proposed nearly $455 million plan, which will fund more than 300 projects, is the next phase of the modernization work originally approved by the IURC in 2017. Over the next five years, CenterPoint Energy plans to continue making strategic long-term infrastructure investments to maintain and enhance reliability and resiliency, manage life-cycle assets from aging equipment, and modernize the grid for customer benefit, while striving to safely deliver service.
"We are continuing our modernization and infrastructure investments to enhance the reliability and resiliency of our electric grid and allow for greater flexibility to meet the current and future energy needs of our customers," said Richard Leger, Senior Vice President, Indiana Electric. "Additionally, these investments will replace aging equipment, which is expected to reduce equipment malfunction, restoration costs and the number of outages our customers experience during both blue-sky days and extreme weather events."
During the first phase of the modernization program, CenterPoint Energy replaced and installed more than 220 miles of overhead conductors, 125 miles of underground conductors and 135 substation circuit breakers. Also, more than 2,600 transmission and 8,600 distribution structures were replaced or installed, and nearly 130 miles of transmission line were upgraded or installed.
The Second Phase Of Proposed Enhancements Will Include:
Overhead 12kV circuit rebuilds to replace aged conductors, poles, hardware and equipment to satisfy more robust construction standards and incorporate looping to improve reliability and allow foralternate feeds for re-energizing customers during extended outages.
Distribution automation to minimize the outage impact and duration and allow for evolving distribution technology to accommodate both electric vehicles and distributed energy resources.
Underground rebuilds to replace aging underground bare cable with a jacketed
cable that meets current construction standards and incorporate looping technologies to improve grid resilience to provide alternate feeds for reenergizing customers during extended outages.
Wood pole replacement and treatment program to utilize inspection data of approximately 11,000 poles annually with the flexibility to address urgent and emergent situations as those are identified.
Substation rebuilds to replace aging infrastructure and reduce the risk of failure, including catastrophic failure through the replacement of transformers, breakers, relays, and communications equipment.
Transmission line rebuilds to incorporate the conversion from wood poles to steel poles and reconductoring to increase the line capacity to allow for additional load without creating a new transmission line footprint. Additional Optical Ground Wire (OPGW) installation to allow modernization of communication systems to enable future automation.
Physical security program to increase security to protect the company's most critical assets from increased physical threat of electric grid and substation attacks.
In this proposed plan, CenterPoint Energy is requesting recovery of the capital expenditures of investments made in 2024 through 2028. State law allows energy companies to prepare and submit infrastructure modernization plans with gradual cost recovery for which the IURC has ultimate approval rights and oversight authority. If the grid modernization plan is approved as is, the typical residential customer using 1000 kWh per month is expected to see an annual increase of approximately $3 per month on bills under the Transmission, Distribution, and Storage System Improvement Charge (TDSIC). No increase is expected until November 2024.
"As we look toward our customers' future energy needs, we understand affordability is important. We are continuously modeling and balancing bill impacts, while executing on these necessary reliability and resiliency infrastructure improvements," said Leger. "These projects will allow us to utilize ever evolving technologies, which is expected to result in enhanced reliability, fewer outages and improve restoration response for years to come."
Today's filing does not impact natural gas bills, nor is it related to CenterPoint Energy's recently announced Integrated Resource Plan preferred portfolio.
Forward Looking Statement
This news release includes forward-looking statements within the meaning of the Private Securities Litigation Reform Act of 1995. When used in this news release, the words "anticipate," "believe," "continue," "could," "estimate," "expect," "forecast," "goal," "intend," "may," "objective," "plan," "potential," "predict," "projection," "should," "target," "will" or other similar words are intended to identify forward-looking statements. These forward-looking statements are based upon assumptions of management which are believed to be reasonable at the time made and are subject to significant risks and uncertainties. Actual events and results may differ materially from those expressed or implied by these forward-looking statements. Any statements in this news release regarding future events, such as approval of CenterPoint Energy's proposed plan, CenterPoint Energy's ability to executed on the proposed plan, including the proposed scope of projects and anticipated benefits,  the extent to which and timing of CenterPoint Energy's ability to recover costs to implement the proposed plan, the amount and expected impact to customer's bills, and any other statements that are not historical facts are forward-looking statements. Each forward-looking statement contained in this news release speaks only as of the date of this release. Important factors that could cause actual results to differ materially from those indicated by the provided forward-looking information include risks and uncertainties relating to: (1) the impact of pandemics, including the COVID-19 pandemic; (2) financial market conditions; (3) general economic conditions; (4) the timing and impact of future regulatory and legislative decisions; (5) effects of competition; (6) weather variations; (7) changes in business plans; (8) continued disruptions to the global supply chain and increases in commodity prices; (9) legislative decisions, including tax and developments related to the environment such as global climate change, air emissions, carbon and waste water discharges; (10) CenterPoint Energy's ability to execute on its initiatives, targets and goals and operations and maintenance goals and (11) other factors, risks and uncertainties discussed in CenterPoint Energy's Annual Report on Form 10-K for the fiscal year ended December 31, 2022, CenterPoint Energy's Quarterly Report on Form 10-Q for the quarter ended March 31, 2023 and other reports CenterPoint Energy or its subsidiaries may file from time to time with the Securities and Exchange Commission.