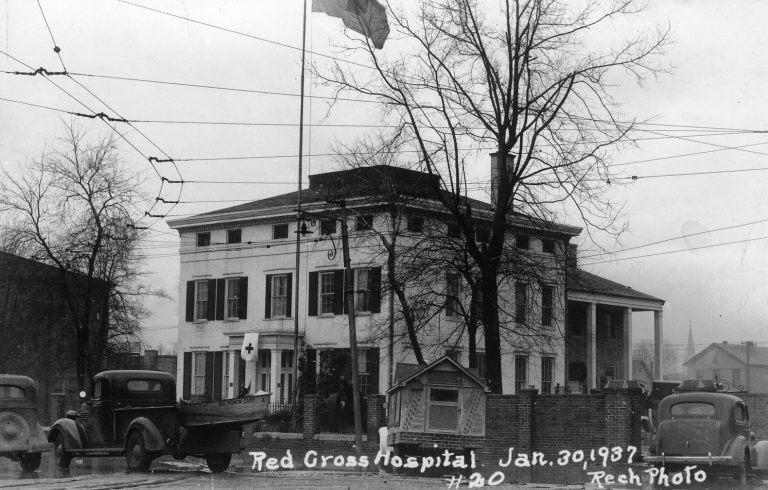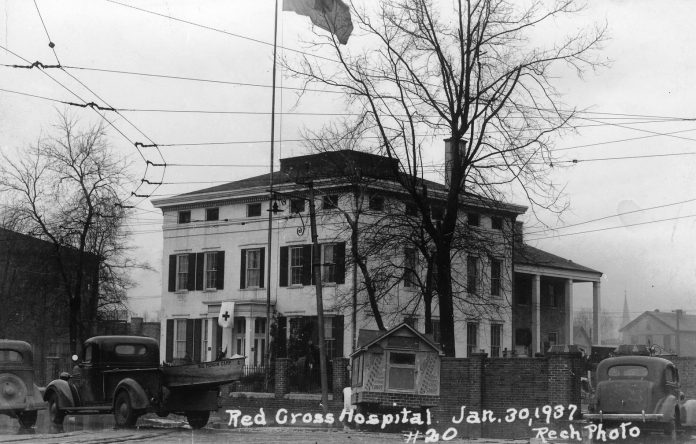 Yesteryear: Carpenter House
by Pat Sides
This image of the Carpenter House was recorded when it functioned as a Red Cross hospital during the Great Flood of 1937, one of the historic structure's many "lives" over the years. Constructed in 1849 by philanthropist and pioneer Willard Carpenter, who also built the city's first public library, the former mansion is now one of Evansville's oldest buildings. 
In the house's earliest years, a stone tunnel led from the cellar to the Ohio River, presumably used as a passageway for the Underground Railway. Carpenter's heirs finally relinquished ownership of the property in 1934 to the Funkhouser Post of the American Legion. 
The next owner was WTVW television station, who acquired the building in 1958. Later occupants included the Medco Corporation, as well as WNIN, who purchased the property in 1985 for the station's radio and television studios. Vacated about three years ago, the old building now stands vacant at 405 Carpenter Street.