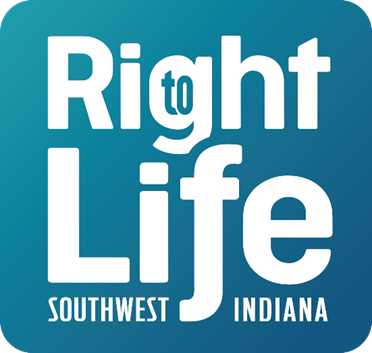 Evansville, IN  –  Right to Life of Southwest Indiana annual bus trip to attend the March for Life in Washington, D.C., will depart from the parking lot of St. John the Evangelist Catholic Church this morning at 6 a.m.
The March for Life, which is Friday, January 20, 2023, is the nation's largest annual pro-life event, which hundreds of thousands of Americans will attend. Witnesses for life have gathered annually since the infamous decisions made in Roe v. Wade and Doe v. Bolton on January 22, 1973, when the atrocity of abortion became a federal right. Nearly 64 MILLION unborn children have been aborted in America since 1973.
Dobbs v. Jackson overturned the rulings of Roe v. Wade on June 24, 2022. The theme of this year's March is "Next Steps: Marching in a Post-Roe America." The March will conclude at the United States Capitol to emphasize that a national presence is still essential to build a culture of respect for life in America. After the March, participants have the opportunity to attend the Silent No More Testimonies, which give witness to the harmful, lasting effects of abortion.
The day includes many speakers:
Tony Dungy, former NFL coach, and Lauren Dungy, author
Jonathan Roumie, actor portraying Jesus in The Chosen
Dr. Christina Francis, CEO-Elect of American Association of Pro-Life Obstetricians and Gynecologists
Sister Mary Casey O'Connor, S.V., of Sisters of Life
We are Messengers, Christian music group