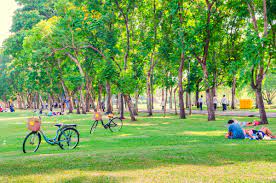 BOARD OF PARK COMMISSIONERS
REGULAR MEETING
KEVIN WINTERNHEIMER CHAMBERS
ROOM 301, CIVIC CENTER COMPLEX
WEDNESDAY, APRIL 7, 2021 at 12:00 NOON
 AGENDA
1.      CALL TO ORDER
2.      MEETING MEMORANDUM   MARCH 17, 2021
3.       CONSENT AGENDA                                                
          a. Request Re: Approve and Execute Extension Agreement #2 of Certain Agreements with 
              Sonitrol of Evansville, Inc. for alarm service at Hartke Pool, Lloyd Pool, Helfrich Golf Course, 
              McDonalds Golf Course, Fendrich Golf Course and Park Maintenance. – Holtz
          b. Request Re: Approve and Execute Park Property Use Agreement with Space Monkey Records
              for a DJ Rock Concert Community Presentation at Garvin Park.- Patrick Holl
4.      OLD BUSINESS 
5.       NEW BUSINESS  
           a. Request Re: Any Other Business the Board Wishes to Consider and Public Comments.
6.       REPORTS
          Brian Holtz- Executive Director         
7.        ACCEPTANCE OF PAYROLL AND VENDOR CLAIMS
8.        ADJOURN