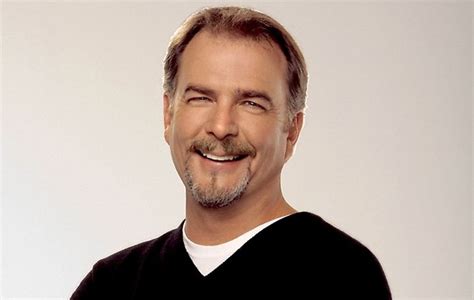 Evansville, IN – Victory Theatre is announcing the addition of a funny man, Bill Engvall, to their summer calendar. Engvall, a Grammy-nominated, multi-platinum selling recording artist and one of the top comedians in the country, will grace the stage of the Victory on June 26 for one show only. Bill can regularly be seen in a recurring role on the hit FOX sitcom Last Man Standing playing Reverend Paul. The series, starring Tim Allen, is currently in its ninth and final season. He was recently awarded "Casino Comedian" of the year at the 2019 Casino Entertainment Awards in Las Vegas, NV. 
Bill's first album, Here's Your Sign is certified platinum and held the #1 position on the Billboard Comedy Chart for 15 straight weeks. His second album, Dorkfish, also debuted at #1 on Billboard's Comedy Chart, as did his subsequent comedy albums. Bill has written several books, including his 2007 autobiography Bill Engvall –Just A Guy. Bill recently wrapped production on A New Season where he reprises his role of Coach Z, from Catching Faith in 2015. He also had a role in the thriller, Monster Party, where three teenage thieves infiltrate a mansion dinner party secretly hosted by a serial killer cult for the social elite. 
A native of Galveston, Texas, Bill moved to Dallas and worked as a disc jockey with plans of becoming a teacher. While in a nightclub one evening, he tried his hand at stand-up comedy and found that making people laugh was truly his forte. Soon after, he moved to Los Angeles and went on to star in the Showtime special, A Pair of Joker's, hosted A&E's Evening at the Improv and appeared on The Tonight Show and Late Show with David Letterman. In 1992, Bill won the American Comedy Award for "Best Male Stand-up Comedian." He appeared in several episodes of Designing Women and co-starred in Delta and The Jeff Foxworthy Show. Bill resides in Southern California with his family. More information is available at www.billengvall.com 
Tickets go on sale Thursday, May 27 at 10 am at Ticketmaster.com. Tickets start at $49.