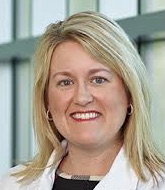 ASHLEY HAMMER NAMED NEW EDITOR OF THE CCO "COMMUNITY COLLAGE" COLUMN
FEBRUARY, 2021
Associate Publisher of the City County Observer, Marilyn Cosby said "Ashley Hammer is well known, respected, involved and connected in our community. She has the common touch and never met a stranger.  We hope that this column will catch on quickly and our readers will enjoy seeing what is being accomplished in Evansville."
Ashley Hammer said, ""Volunteer work and giving back to the community has always been a passion of mine. I want to leave the community a better place for our children and grandchildren to live and work in. The goal of this column is to focus on moments of kindness, personal triumphs and achievements of people in our community. This column will focus on events that might normally go without any public recognition. I am depending on people to send me pictures of events that have a positive effect on our city so it doesn't go unnoticed."
Ashley is a native of Evansville, IN. She has been married to her husband Steve for 13 years and has a daughter, Addie(10) and stepson Will (24). Addie is a fifth grader at St. John the Baptist in Newburgh.
In 2015, Ashley graduated with her Master's in Nursing from USI as an Acute Care Nurse Practitioner. She works part-time for Ascension St Vincent Evansville Cardiology.
She is also a co-owner of Roca Bar North in Evansville.
Outside of her professional life, Ashley spends some of her time traveling with family. She enjoys tennis and going to the drive-in during the summer months. Ashley spends time with friends through various avenues including volunteer work and community activities.
Please submit photos of local activities to CCOCommunityCollage@gmail.com. In the email, please include the picture with a caption (include: date the photo was taken and people present in the photo).