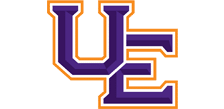 "Fishing for Plankton," an exhibit by Jeff Bender, Efroymson Foundation Artist-in-Residence, will be on display at the University of Evansville's Melvin Peterson Gallery from January 15 – February 29, 2020. On Thursday, February 6, there will be a reception at 6:30 p.m. and a lecture by the artist at 7:00 p.m. at the gallery.
These events are free and open to the public. They are part of the Efroymson Family Fund Emerging Contemporary Artist Lecture Series, which is sponsored by the Efroymson Family Fund and the UE Department of Art.
Bender has said "My art is a record of childlike discovery…indistinguishable from play…My art, then, becomes a time to play, not a thing to make."
The Melvin Peterson Gallery is located at 1935 Lincoln Avenue on the corner of Lincoln and Weinbach Avenues in Evansville. Gallery hours are Monday, Tuesday, Friday and Saturday from noon-3:00 p.m., and Wednesday and Thursday from noon-6:00 p.m.