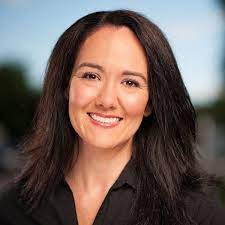 A NOTE FROM THE CEO OF "VISIT EVANSVILLE"
Tuesday, June 21 may mark the "official" start of summer, but I feel like the season is already in full swing!  We are beating attendance projections at the Evansville Sports Complex this year, and the city's festivals and special events have been rocking.  Opening night of the Evansville Otters was a verified sell-out, and our pools and aquatic centers are breaking records and serving thousands of residents and visitors.  People are taking full advantage of everything our region has to offer this summer!
This month's them is, "Evansville is unCONVENTIONal" because our area will play host to some very exciting and unique gatherings in June.  First, Gibson and Vanderburgh Counties will welcome the 2022 Amateur Disc Golf World Championship June 18 – 25.  The tournament, presented by Toyota, will be hosted at several area parks and venues in the region, including Bosse Field, Haubstadt Township Park, Princeton Country Club, Toyota Events Center, and others.  The event is expected to bring over 600 participants and spectators from across the world, including Mexico, Canada, Australia, New Zealand, United Kingdom, Germany, and Iceland.   We are grateful to our collaborative partners who made it all possible: Dads Fore Disc Golf, Ace Eagle Disc Golf Club, Gibson County Visitors & Tourism Bureau, and the Professional Disc Golf Association.
Beginning June 22 through June 25, Evansville will also host the 71st National Square Dance Convention®.  More than 2,000 dancers from 47 states and three countries will descend on our area to participate in five levels of square dancing, round dancing, Contra, and even Line Dancing!  The event will take place at Old National Events Plaza and the DoubleTree by Hilton Evansville, and even the public is invited.  The convention committee encourages residents to "Join Us Down by the River" (this year's theme), at a variety of fun events including a flash mob demo square dance at noon on Wednesday, June 22, and live music featuring the Ghost Riders Square Dance Band, Critter Du Jour, and Supertrad each evening.  For a full schedule of events, I encourage you to visit their website at 71nsdc.org.  We are so proud to be hosting this event in Evansville for the first time in convention history, and I am thankful to the many organizers, stakeholders, and partners that championed and contributed to attracting this national meeting to our region; it has been years in the making!
Scroll below for more events coming to our area, and thank you in advance for welcoming our guests to Evansville and Southwest Indiana.  When we say, "Company's Coming," we know our industry partners and community neighbors will show the visitors to our region what Hoosier Hospitality means.
Here's to a great and unCONVENTIONal summer!
Alexis