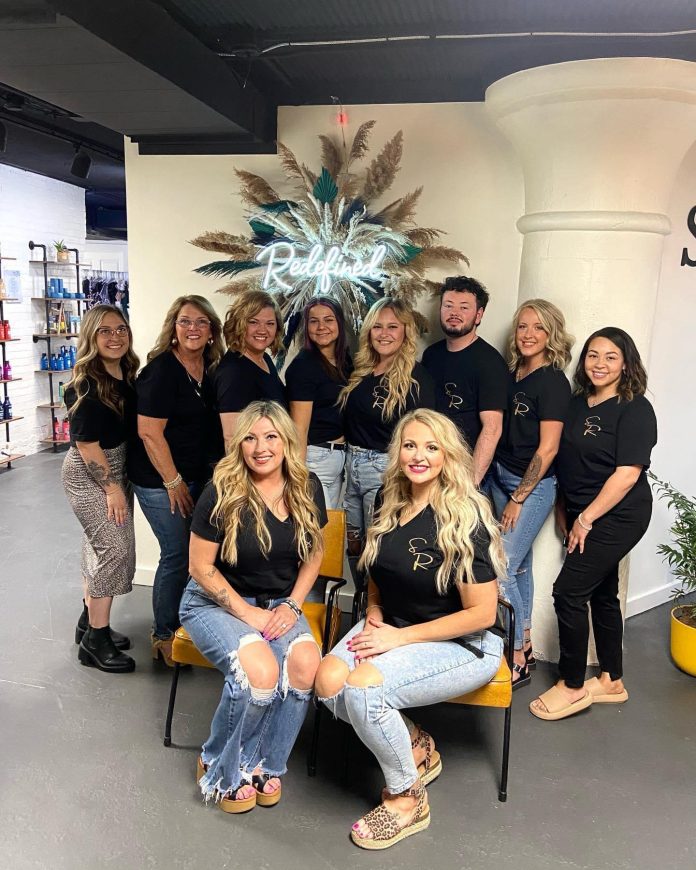 Salon Redefined Opens in Downtown Evansville
New salon adds to a vibrant and growing business scene
MAY 20, 2022
ANNOUNCEMENT – May 19, 2023: Salon Redefined is Downtown Evansville's newest business, and will host a grand opening on Friday, May 19 from 3 to 7 PM. The salon is open Tuesday through Saturday in Suite 007 of the Curtis Building at 915 Main Street.
The full-service salon offers barber services, body waxing, facials, lash care, massages, hair extensions, haircuts and coloring, and skin care services. The salon employs nine individuals, including a barber, massage therapist and esthetician, lash technician, and multiple stylists.
Sara Westerfield and Candice Schmitt are the salon operators/owners. They selected the new location, which was a salon over 10 years ago, for its central location and the space's character.
"Salon Redefined offers a welcoming atmosphere with a particular focus on client satisfaction and comfort. We strive to provide the best self-care services to expand your self-love journey," said Westerfield.
"In 2022, 38 businesses opened or expanded in Downtown Evansville. We welcome Salon Redefined and its clients to our neighborhood. We are pleased to add another health and beauty offering to our growing roster of consumer-oriented businesses," said Josh Armstrong, president, of EID.
The salon is currently accepting new customers. To book an appointment please call (812) 777-0046 or connect with them on social media: Facebook @Salonredefined and Instagram @Salonredefined_.
About Downtown Evansville Economic Improvement District 
Following a 2017 petition process of member property owners, the EID was formed in 2018 to provide benefits and services to member properties paid for by a special annual assessment on these properties. The EID builds a move active and inclusive Downtown Evansville. It enhances resident, consumer, investor, work and visitor experiences in Downtown Evansville. In 2023, the EID will lead over $1,800,000 in projects which improve the appearance of Downtown, in addition to marketing, advocacy and safety programs. To learn more about the EID and its progress in enhancing the Dow