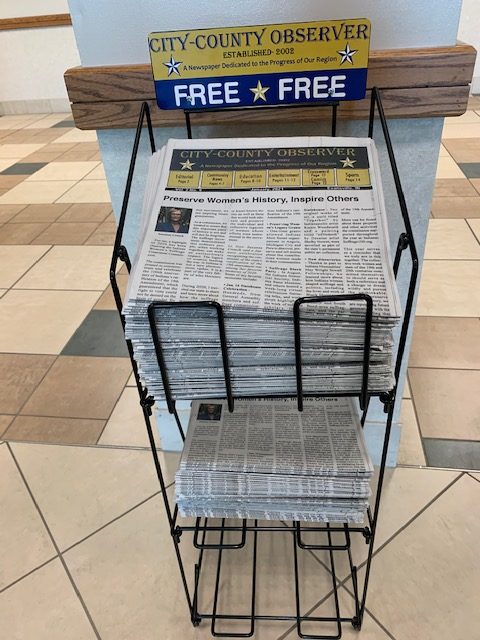 ATTACHED IS THE LINK TO THE PRINTED EDITION OF THE MARCH, 2023 CITY-COUNTY OBSERVER.  PLEASE PASS IT ON TO YOUR FRIEND TO READ.
LINK OF THE MARCH 2023 PRINTED PAPER
YOU ALSO CAN PICK A  FREE PRINTED COPY OF THE CITY-COUNTY OBSERVER AT THE FOLLOWING LOCATIONS:
Schnucks -Lloyd Expressway-Westside, Greenriver Road-Southside, And Greenriver Road-Northside.
 IGA Convenience Mart is located at East Lloyd Expressway across From Harrison High School. Central, North Park, Oaklyn, Red Bank. Willard, Springtown, and West Libraries.
Fresh Market-Eastside
Evansville/Vanderburgh County Civic Center.
Ivy Tech Community College.
Bally's  Hotel-Downtown
Double-Tree Downtown
MERRY-GO-AROUND Restaurant
CAROUSEL Restaurant
FOOTNOTE: We be announcing additional newspaper outlets next several months.