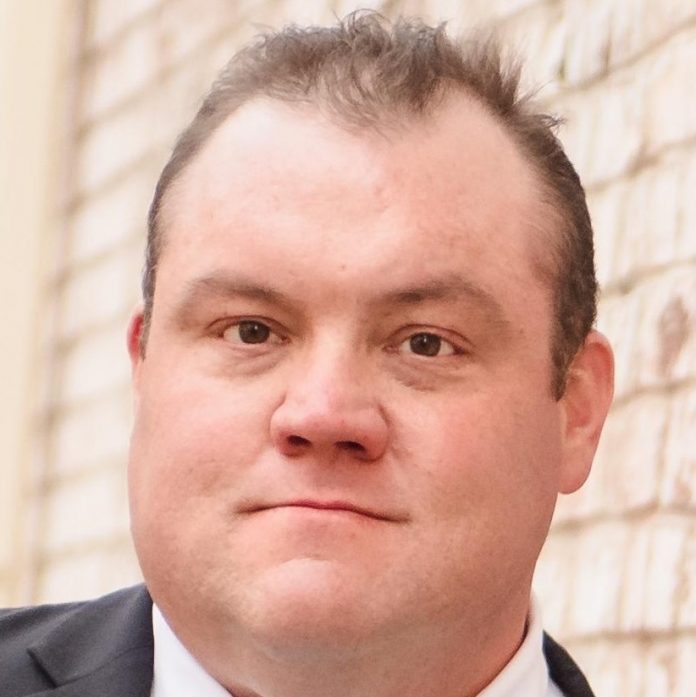 Accomplishments OF Christopher D. Cooke Candidate For Knight Township Advisory Board
Local City of Evansville City Cemeteries Superintendent, Chris Cooke, is running for the Knight Township Trustee Advisory Board.  Cooke is an Evansville native and graduate of both Harrison High School (1994) and Wabash College (1998).  Cooke resides in Knight Township and is married to his wife, Liesl Disch.  They have four rescue dogs. (Buster, Clifford, Allie, and Walter) 
During his 14-plus years in the deathcare industry, Cooke was the class of 2013 Valedictorian of the International Cemetery Cremation Funeral Association University and in 2014 completed the ICCFA University's Master's Program.  In 2017 he was recognized by the ICCFA as a Certified Cemetery Executive. While in 2018 he led Oak Hill Cemetery and Arboretum to a runner-up spot for the American Cemetery Excellence Award from the American Cemetery and Cremation Magazine.  Cooke is also a past chairman and a current board member of the Indiana State Board of Funeral and Cemetery Service since 2014.  Additionally, he is the Past President and a current board member of the Indiana Cemetery Association.  
Chris also draws inspiration from his time working within local Neighborhood Associations.  He is a two-term past president of United Neighborhoods of Evansville and served as both a Board Member and President of the Eastview Neighborhood Association within Knight Township for many years.  He has been honored to be a part UNOE Sparkplug Award Winner as well as a 2006 Governor's Awards for Excellence in Service and Volunteerism Nominee based on his efforts to improve our local neighborhoods.              
Cooke is also the Past President and a current Board Member of the Vanderburgh County Historical Society.  He was a class of 2016 Inductee for the Greater Evansville Sports Hall of Fame.  Additionally, he is the Chairman of the Vanderburgh County Emergency Management Advisory Board from 2011 to the present.
In conclusion, the main duties of the Township Advisory Board are to approve the Township's budget, organize themselves, approve an annual report, and approve salaries.  Chris Cooke has had a lifetime of public service leadership within the Evansville area.  When elected to the Knight Township Advisory Board Chris "promises that he will bring all of these diverse and collaborative experiences to the Knight Township Advisory Board in order to ensure that the residents of the Township are represented in a professional manner".  
FOOTNOTE; You can support Cooke's campaign by donating to the Friends of Chris Cooke, 2056 Polaris Avenue, Evansville, Indiana 47715, or contact him via email at friendsofchriscooke@gmail.com.