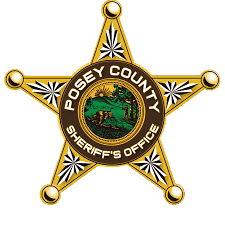 TOBIN RINEY TO RUN FOR POSEY COUNTY SHERIFF AS AN INDEPENDENT CANDIDATE
AUGUST 5, 2022
Tobin Riney has recently announced that he will be a candidate for Posey County Sheriff.
He has spent the last 30 years working for the Vanderburgh County Sheriff's Office in various capacities. He has gained a great of knowledge, and experience during his tenure in law enforcement which he feels will prove to be extremely valuable if he is elected Sheriff of Posey Count
 If elected the Sheriff Of Posey County Tobin plans to improve the offerings of training for his Deputies.  He will be focused on improving the relationship between members of the Sheriff's Office, the Fire Departments, EMS, the Mount Vernon Police Department, and the residents of Posey County. Riney further stated that he's a firm believer in having an open-door policy.
He graduated from the Indiana Law Enforcement Academy. While with the Vanderburgh County Sheriff Department he has worked on road patrol, inmate transport, and monitoring of court security activities.  During his tenure with the Vanderburgh County Sheriff's Office, he became a Communications Instructor, a State Certified Firearms Instructor, and a Medical Instructor. He has also been a guest instructor at the ILEA.
During his career, he has also completed SWAT training at Camp Attebury.  He is also a certified ALERRT Instructor, completed the ERASE training course, and is currently on the Southern Indiana Honor Flight Medical team.